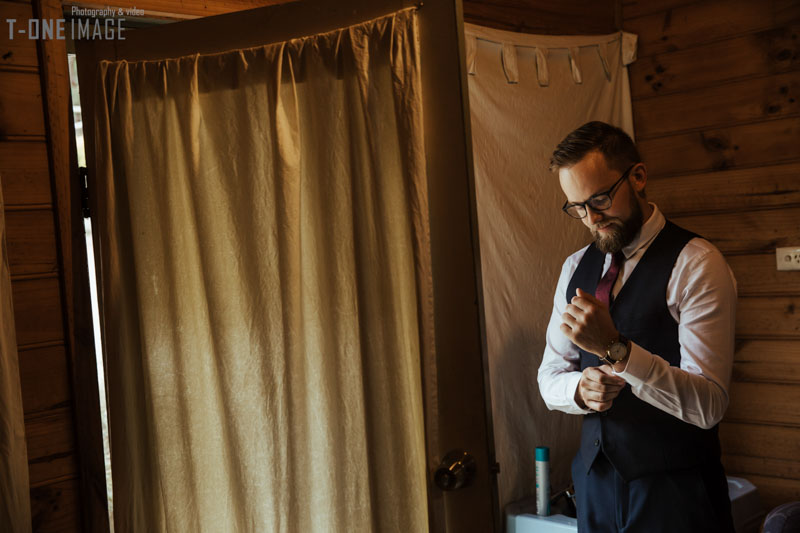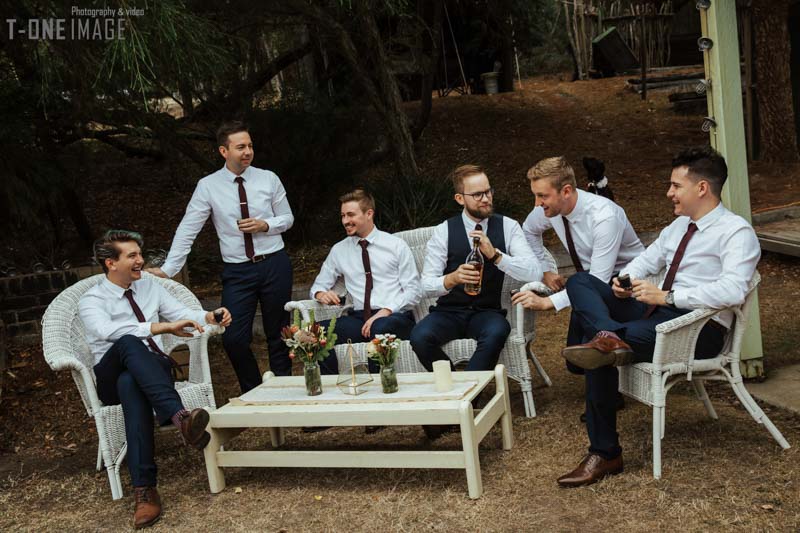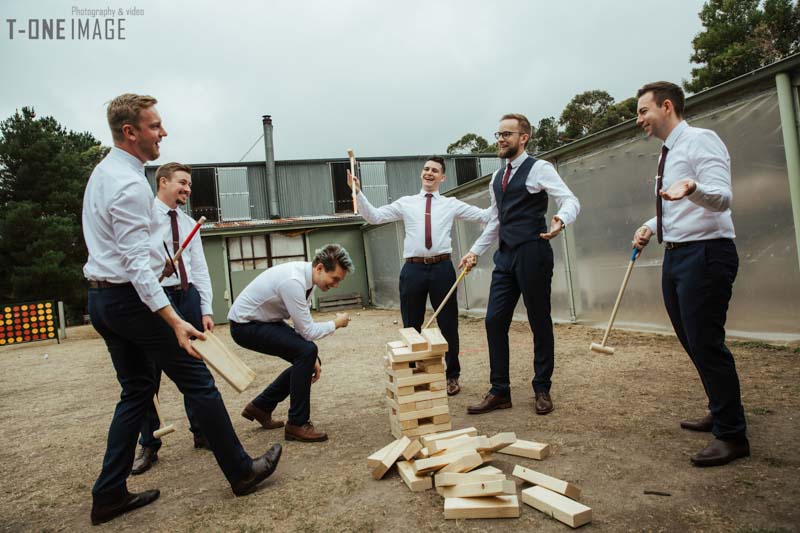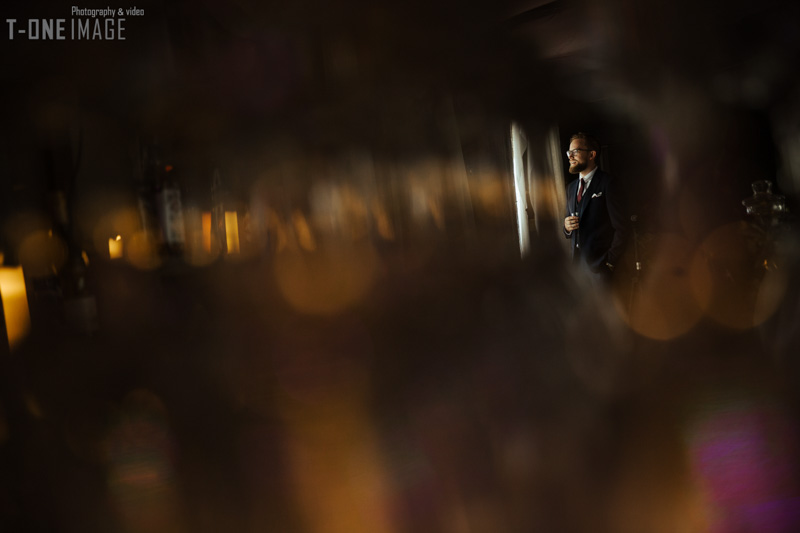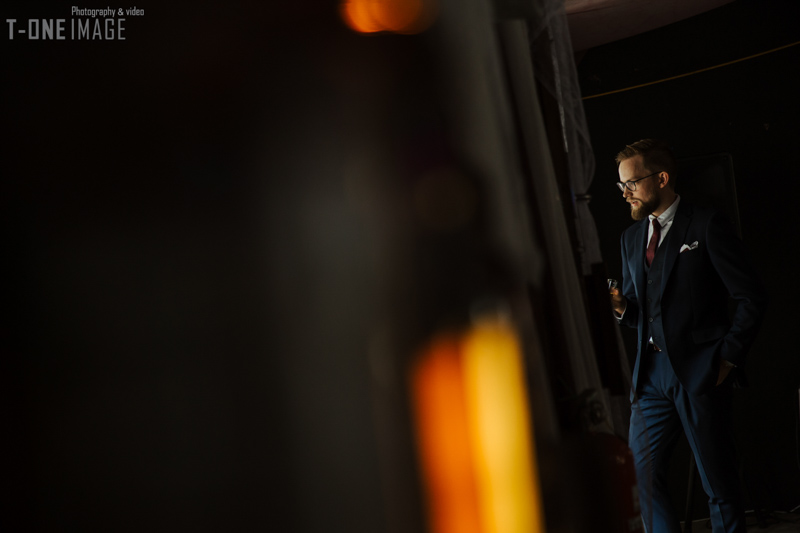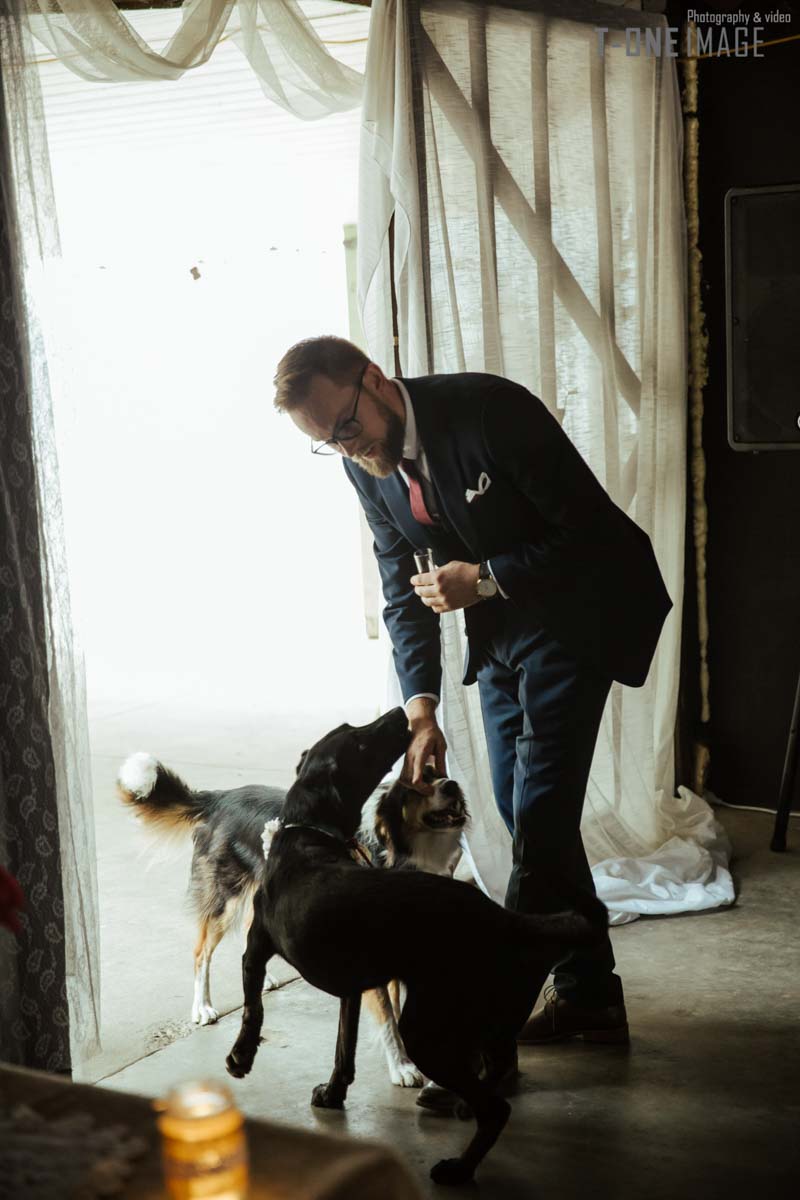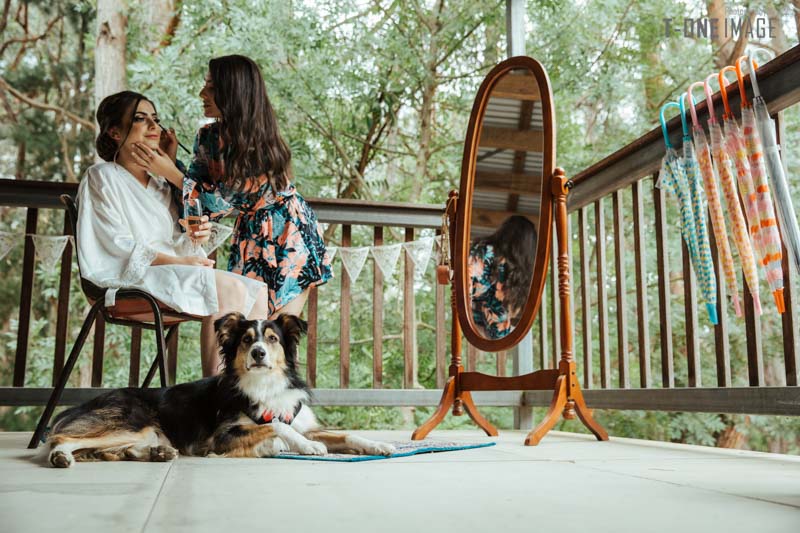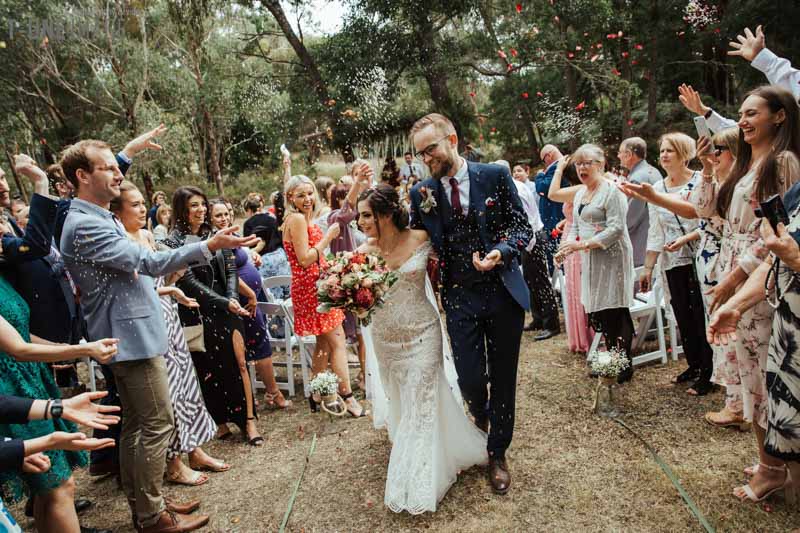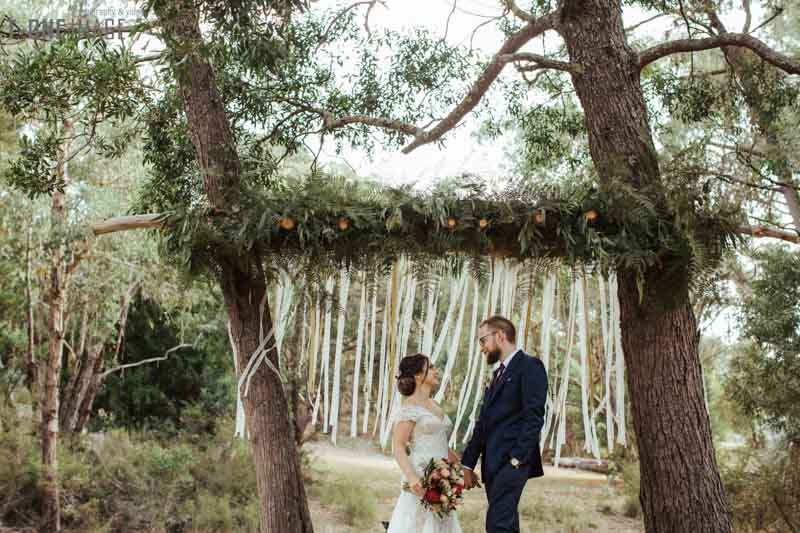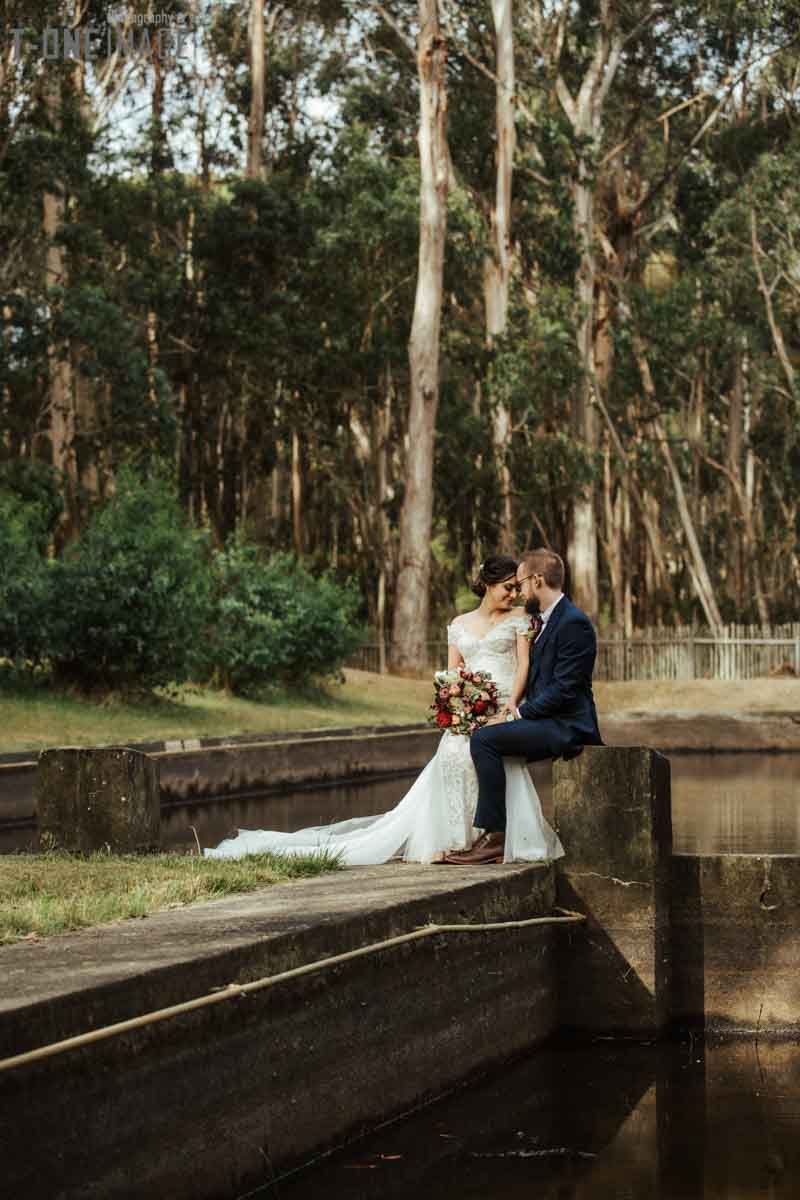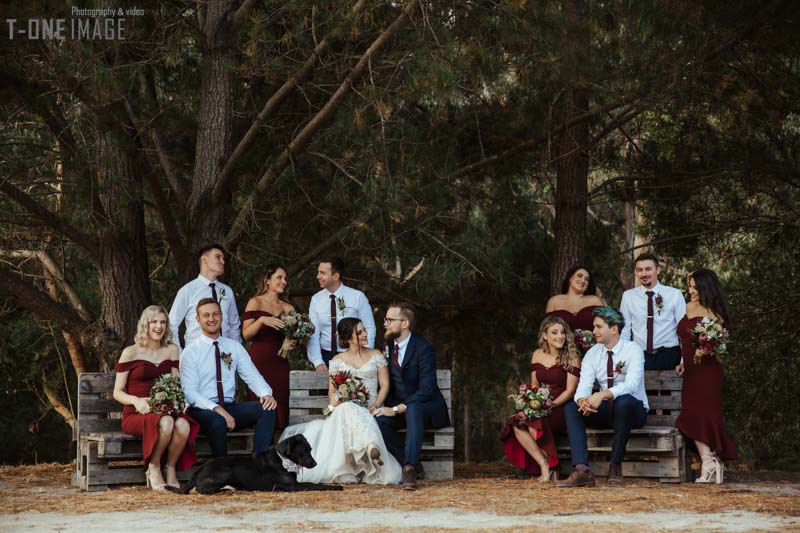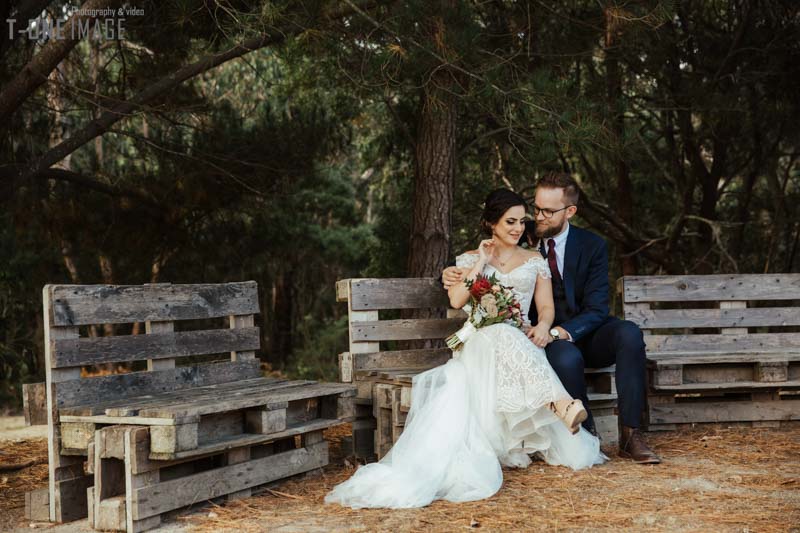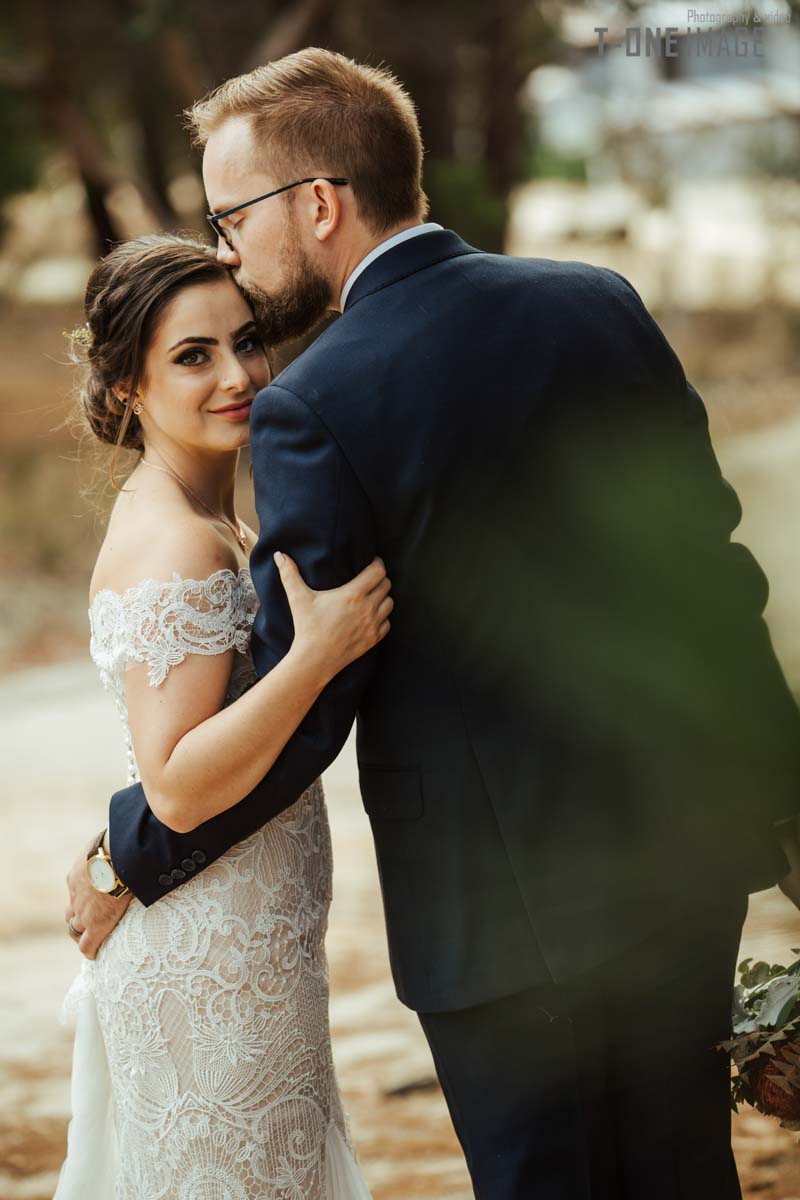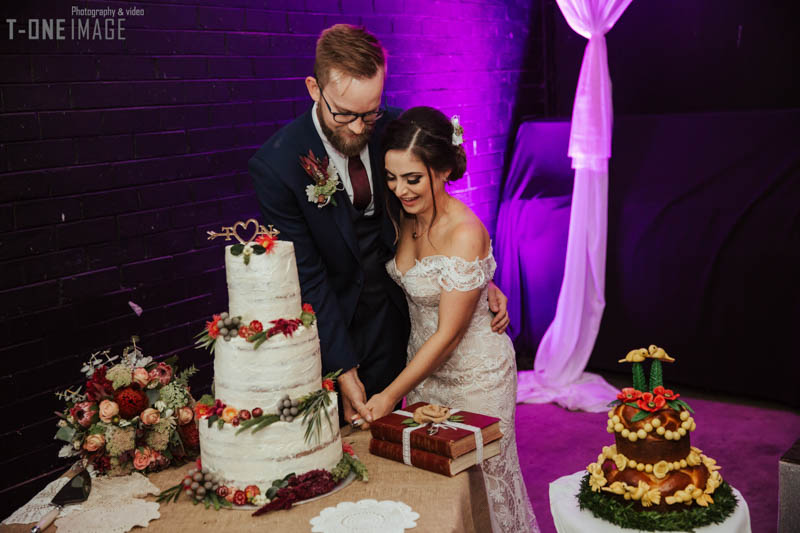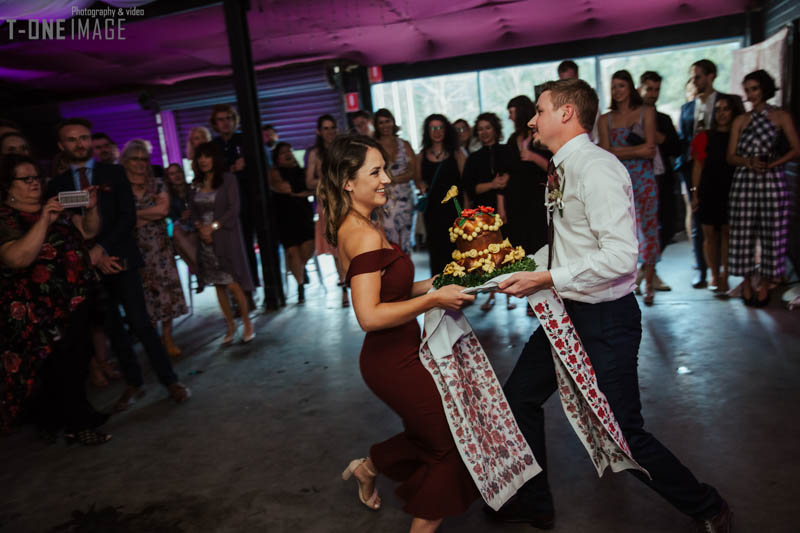 Nicole and Timothy chose to hold their wedding at the Sokil Arts Eco Retreat in Essendon,
which is traditionally used as a camp hire ground. This unique location meant their wedding
day was filled with beautiful bushland scenery, vibrant colours, and a gorgeous landscape
upon which to photograph the occasion.
Timothy was photographed enjoying a drink with his mates before the special occasion, at a
scenic outdoors environment, with the formal white attire the men wore contrasting with the
muted dark green of the background. They had an outdoors ceremony, and the traditional
Australian bush landscape that they chose for their wedding served to bring radiance to the
couple, with their bright, primary-coloured attire and accessories adopting the focal point of
the individual photos, serving to highlight that it is indeed their special day.
This striking colour contrast was further utilised in other photos, such as when the bride and
groom cut the beautifully decorated white cake, while standing against a muted purple
background. This further emphasises the bride and groom, in the photo, thus ensuring that
they are the focal point of photos capturing their special day.
The love evident between the newlyweds is beautifully captured in the photos of the enjoying
some along time in the bushlands, while sitting on some rustic wooden chairs. The bride's
radiant wedding dress immediately draws the eye, and the happy, loving expression on her
face demonstrates just how special this day was.
Congrats to Nicole Parisella & Timothy Lubczenko
Photo – T-one Image Melbourne
Venue – Sokil Arts Eco Retreat