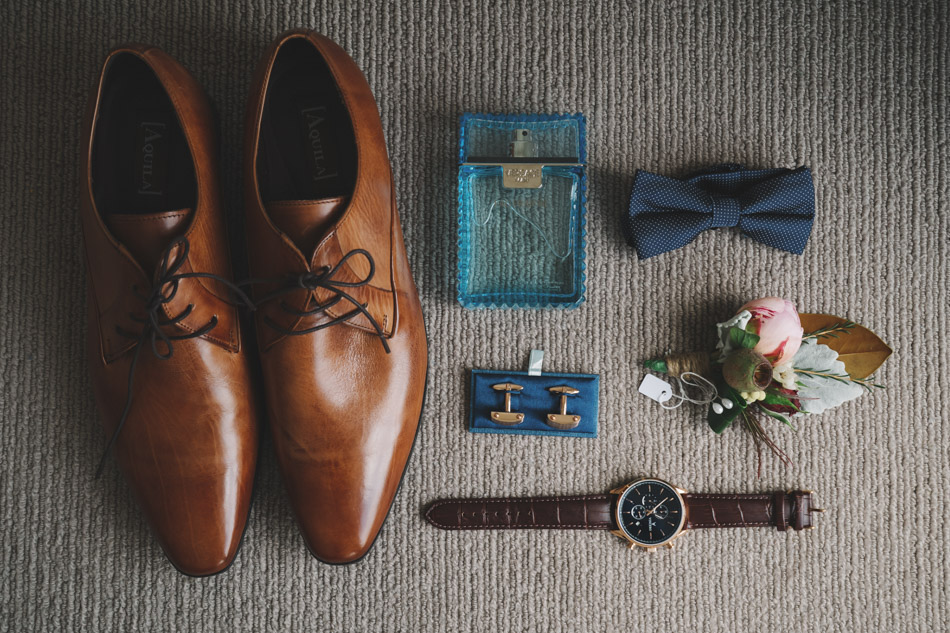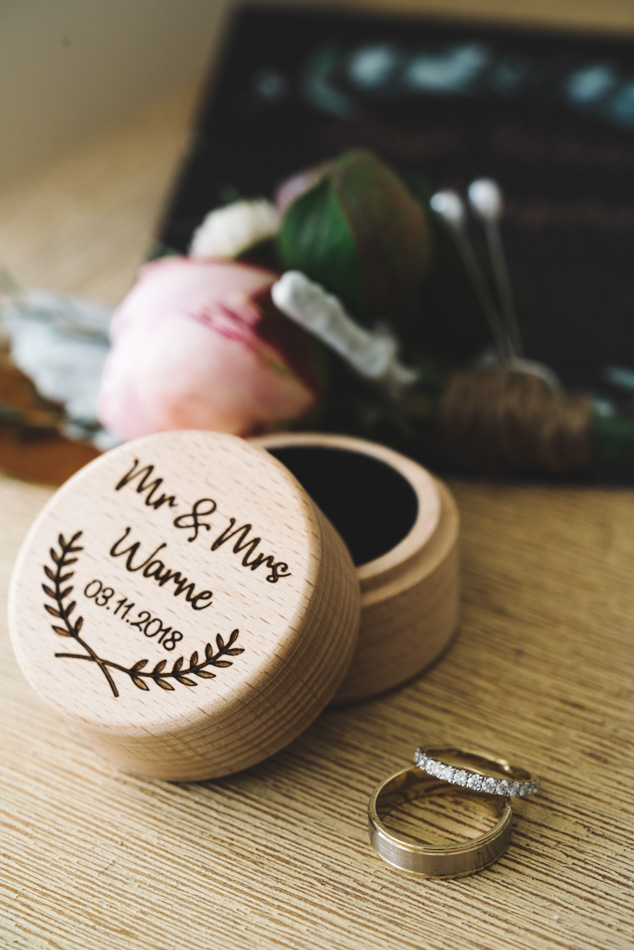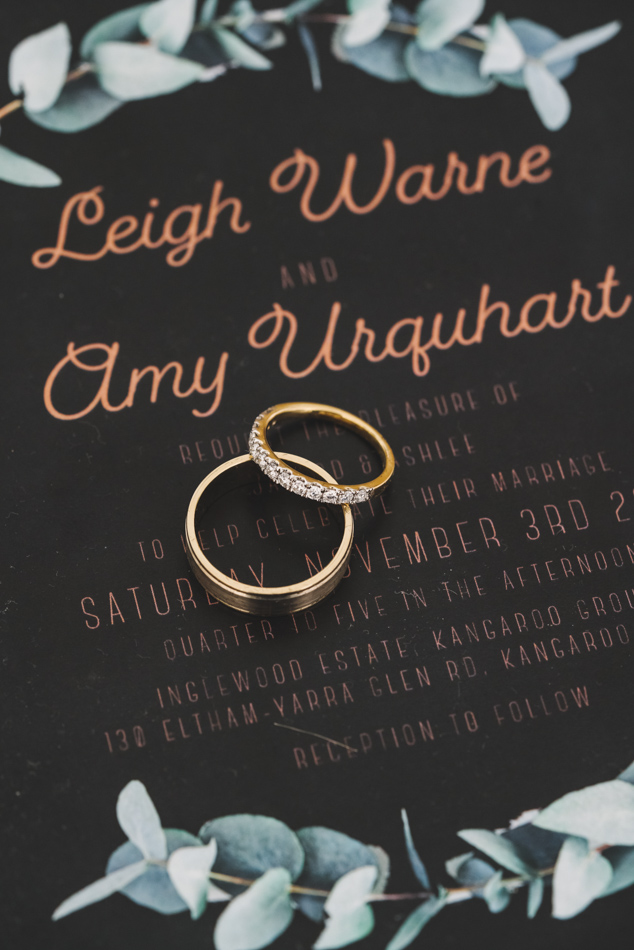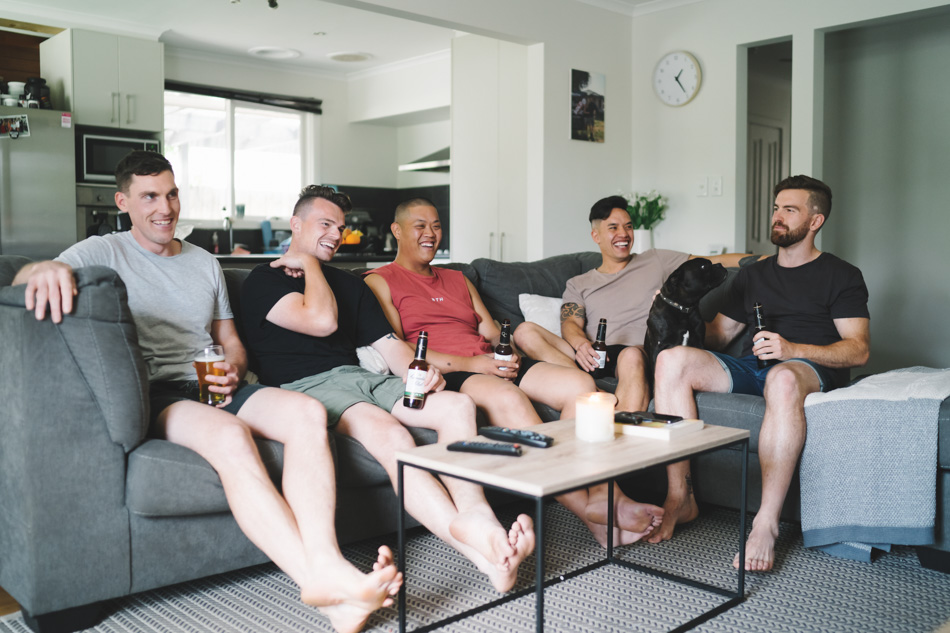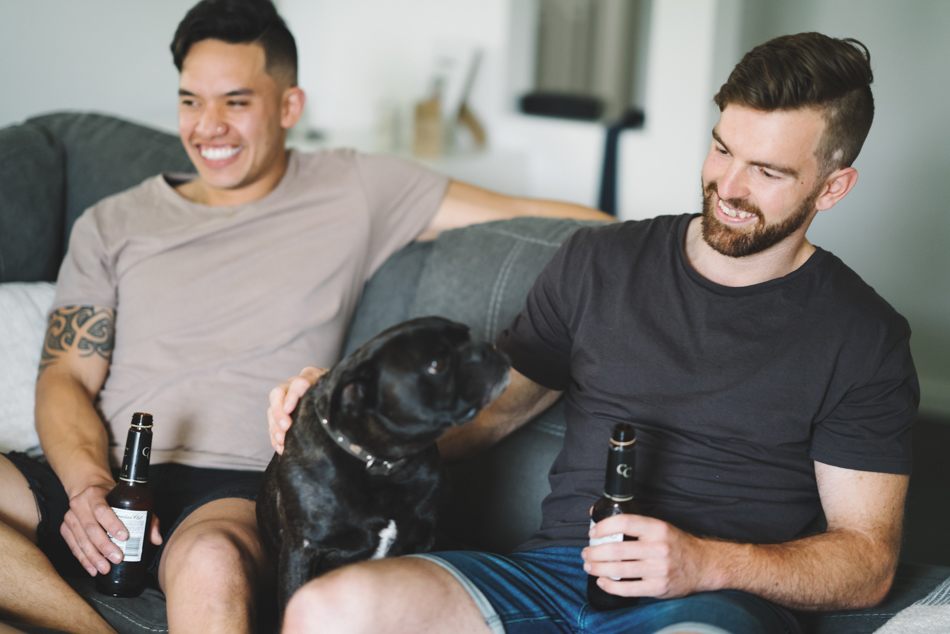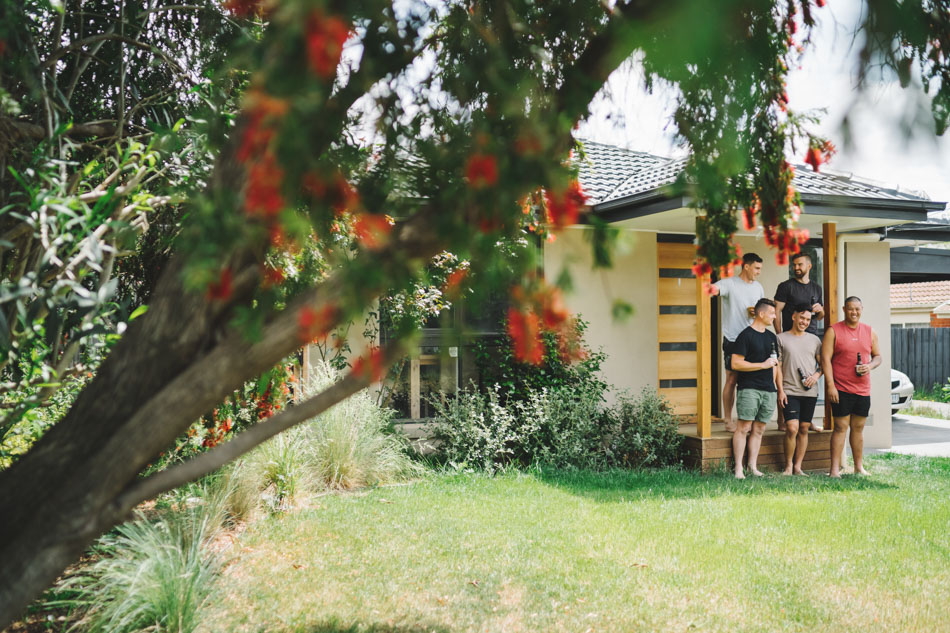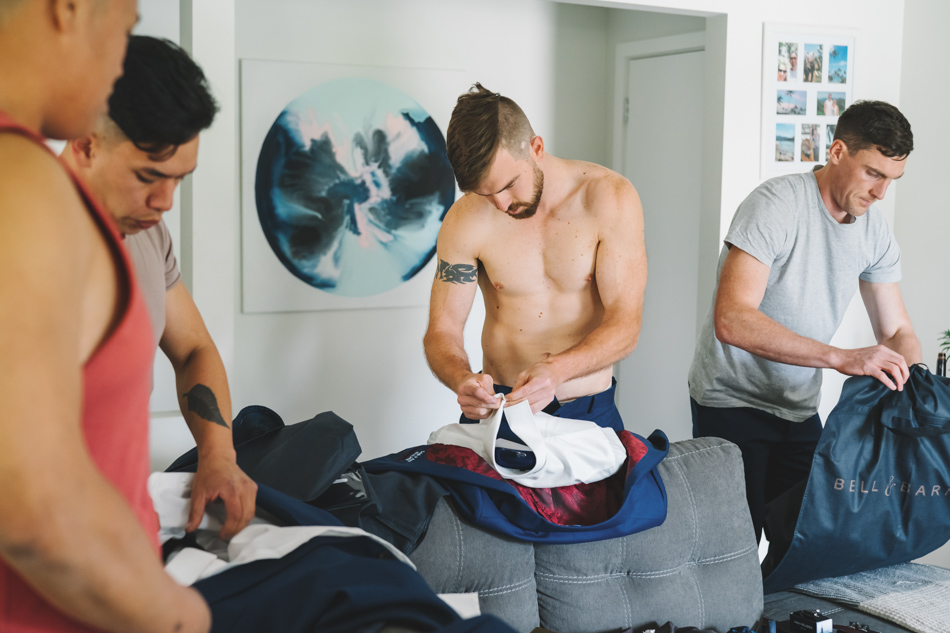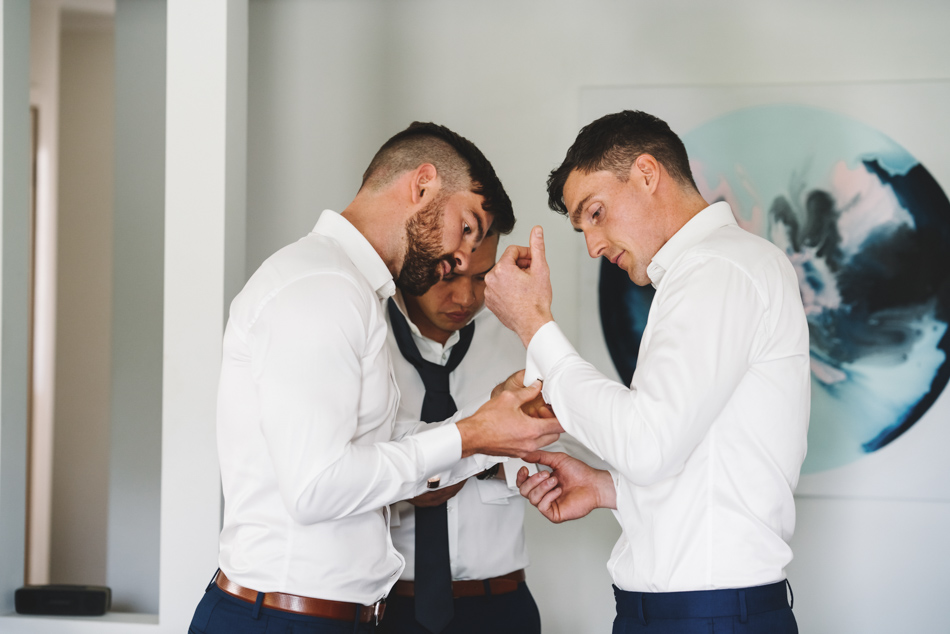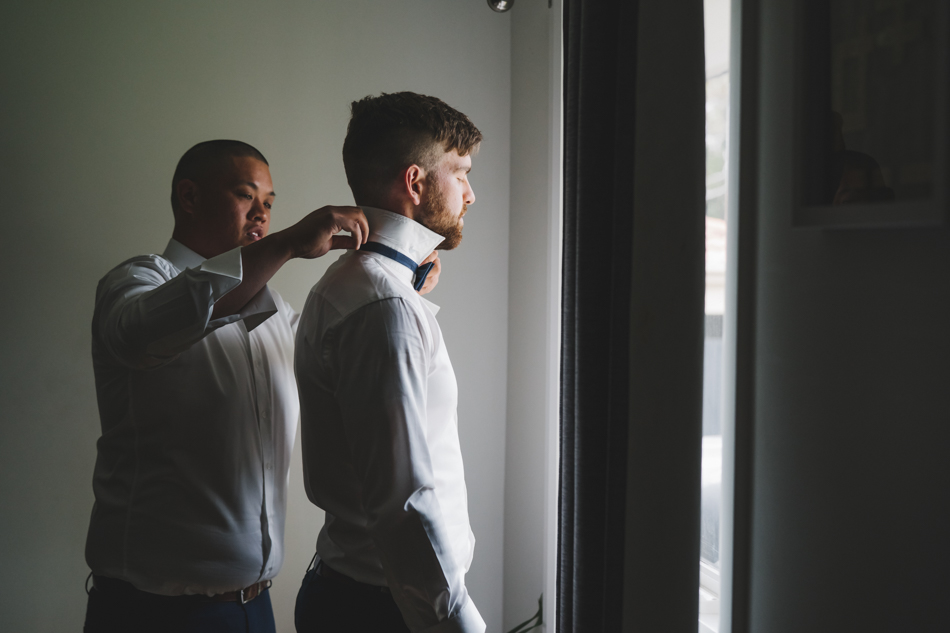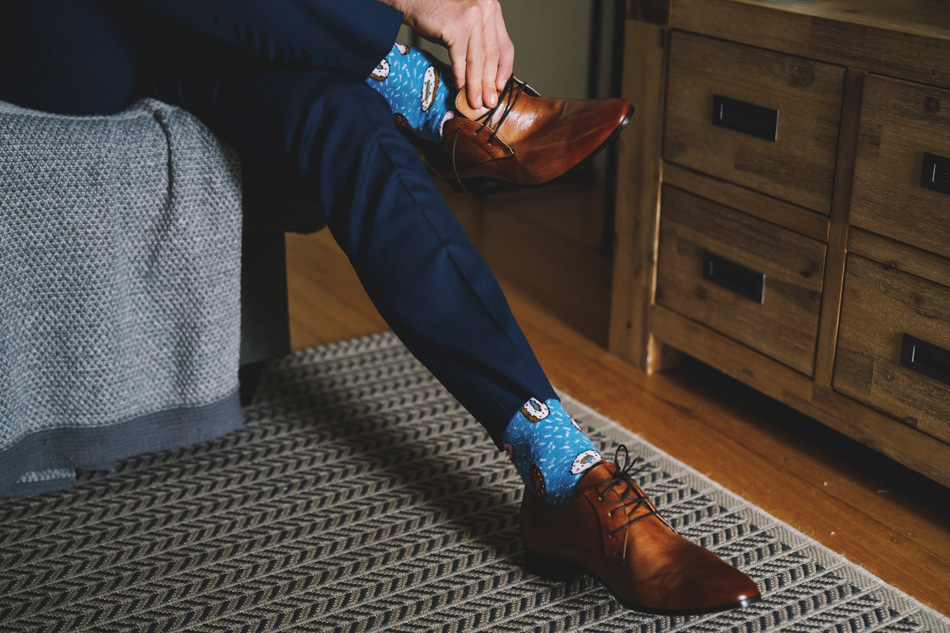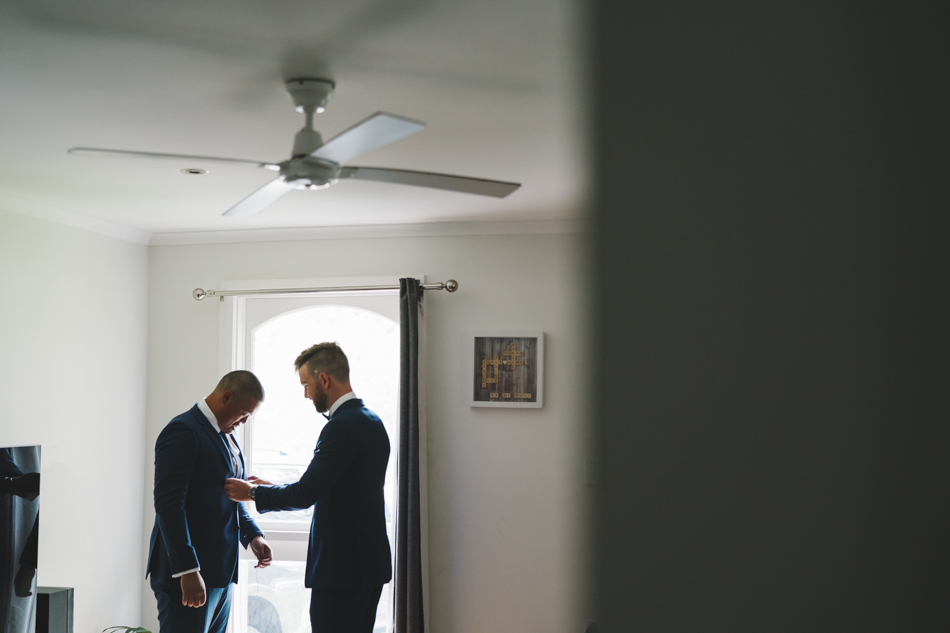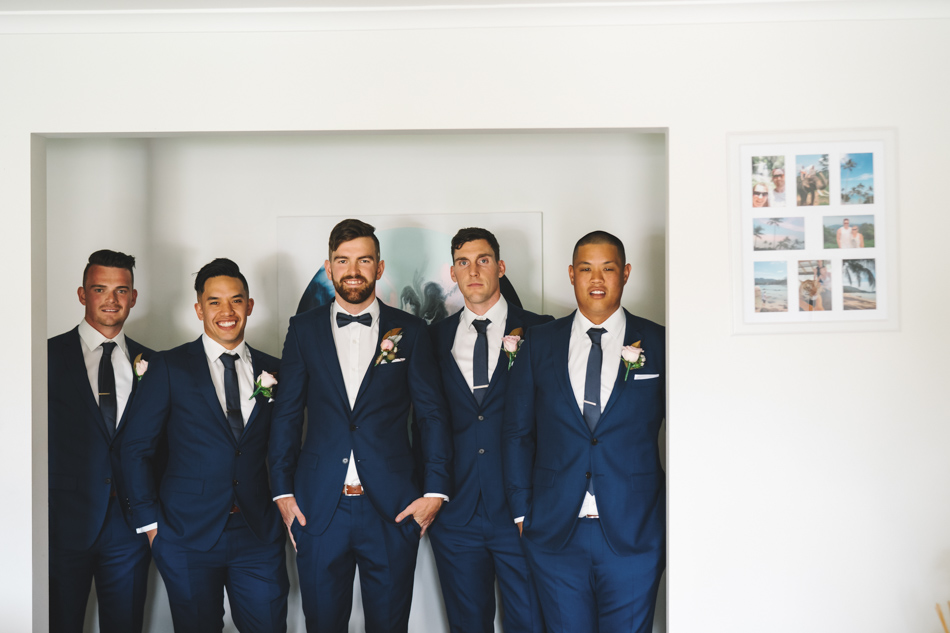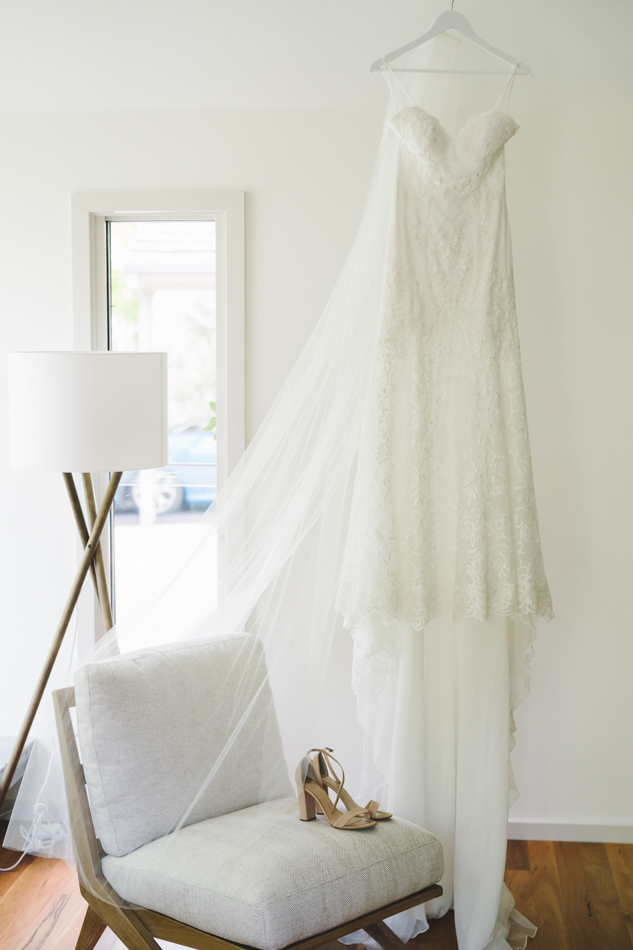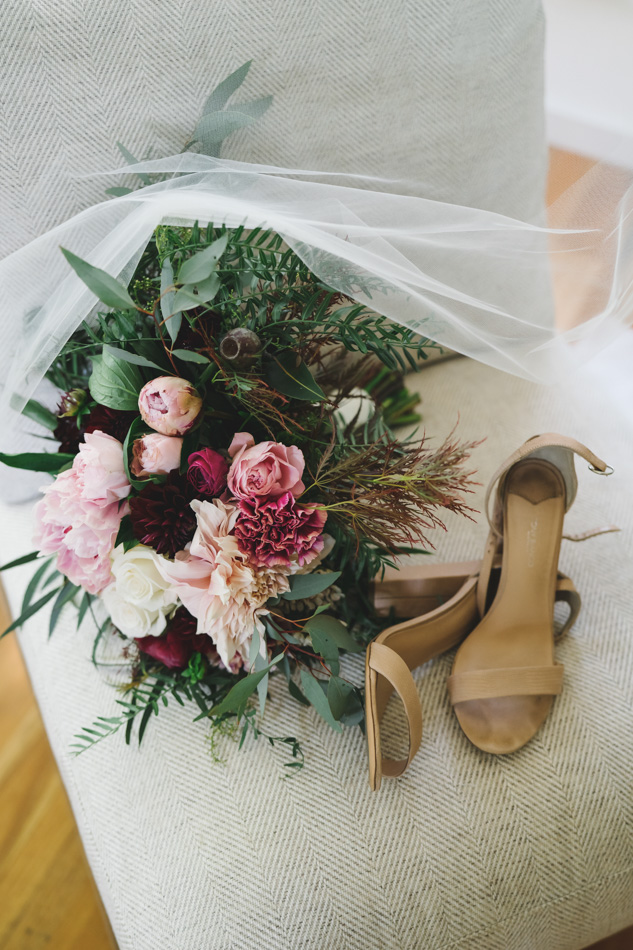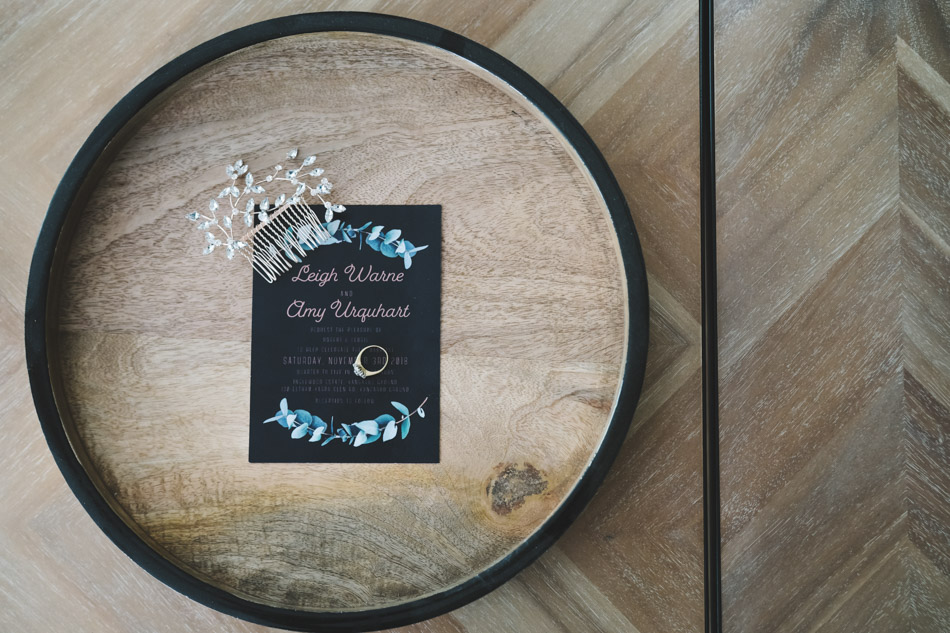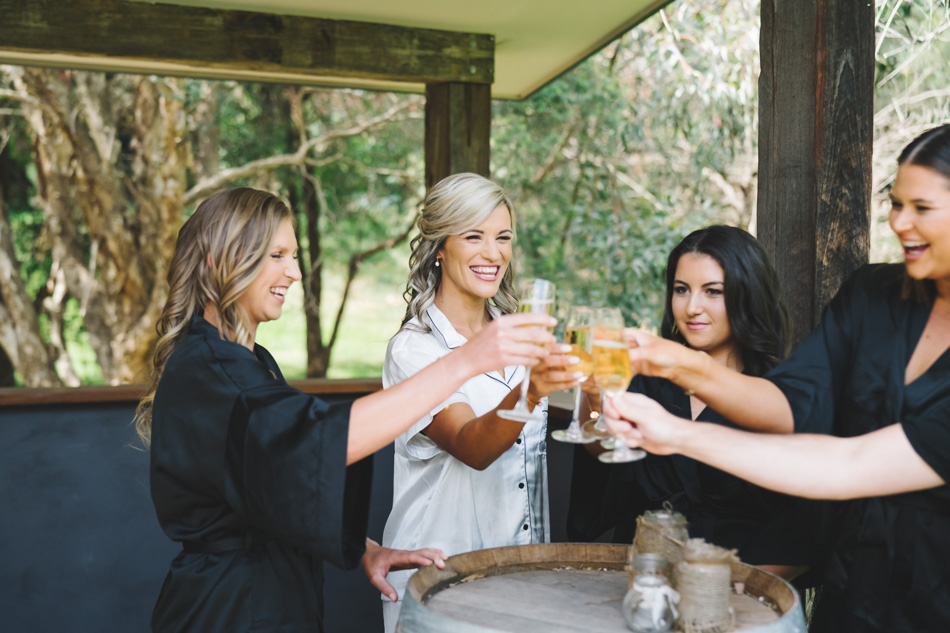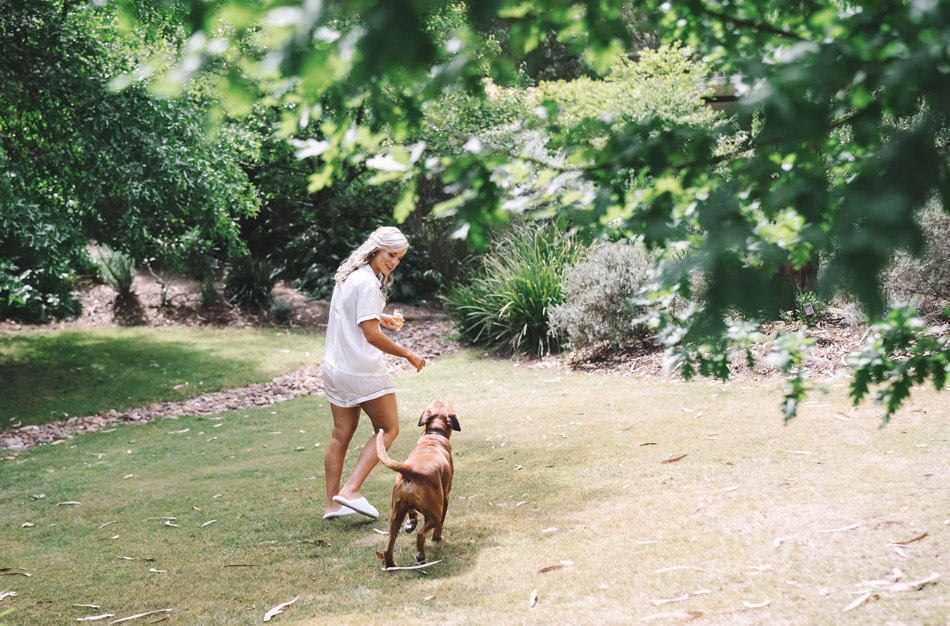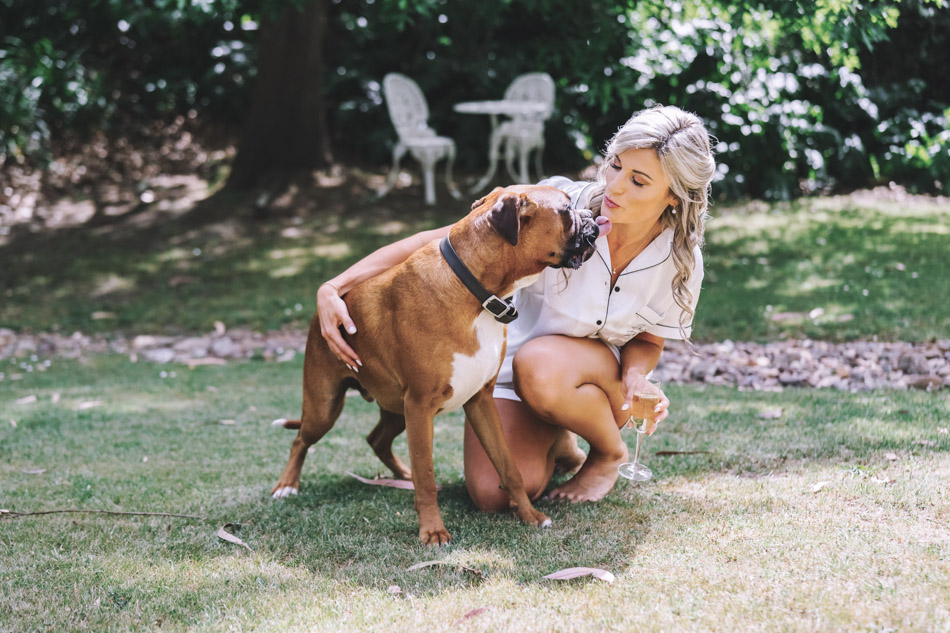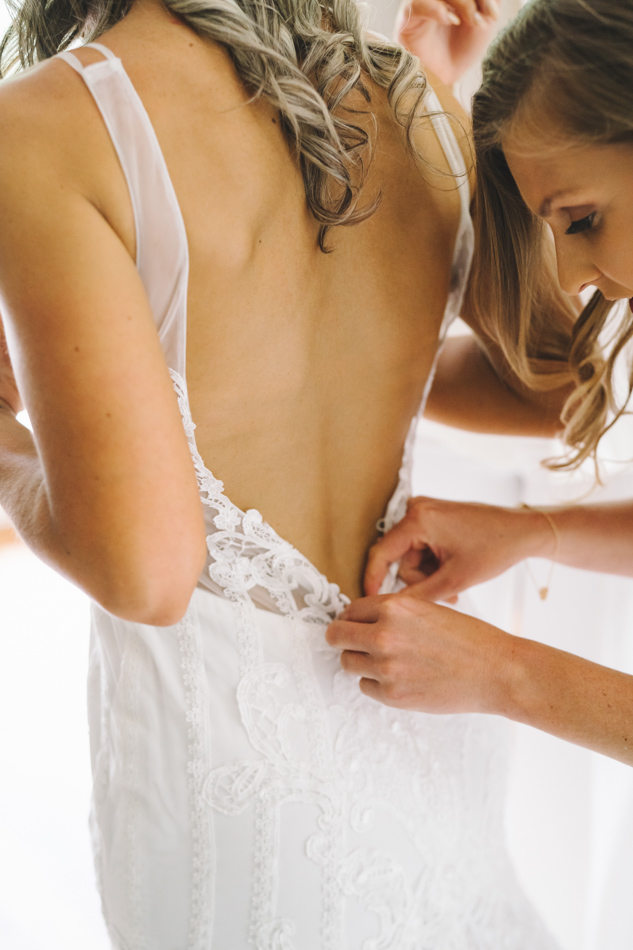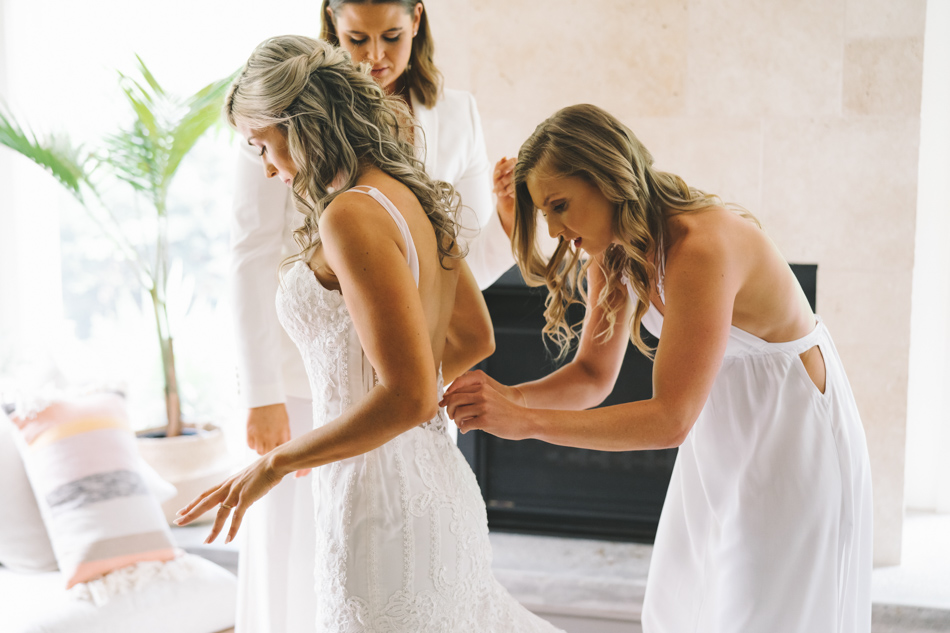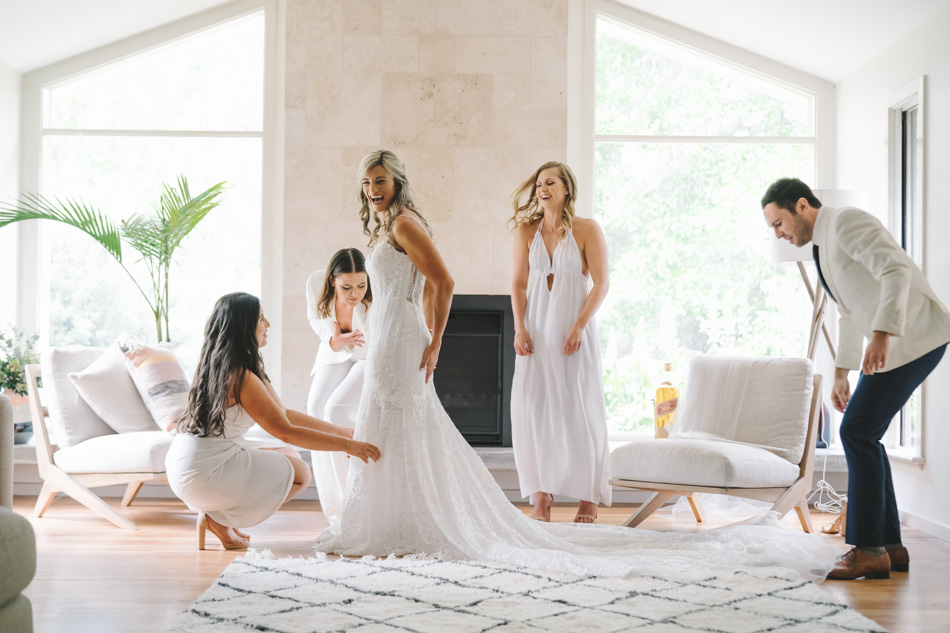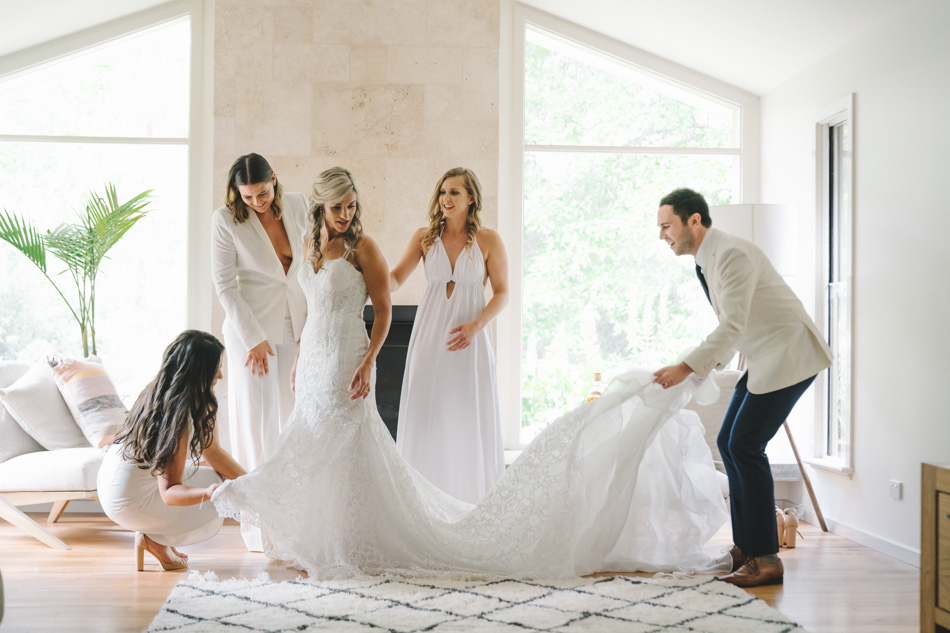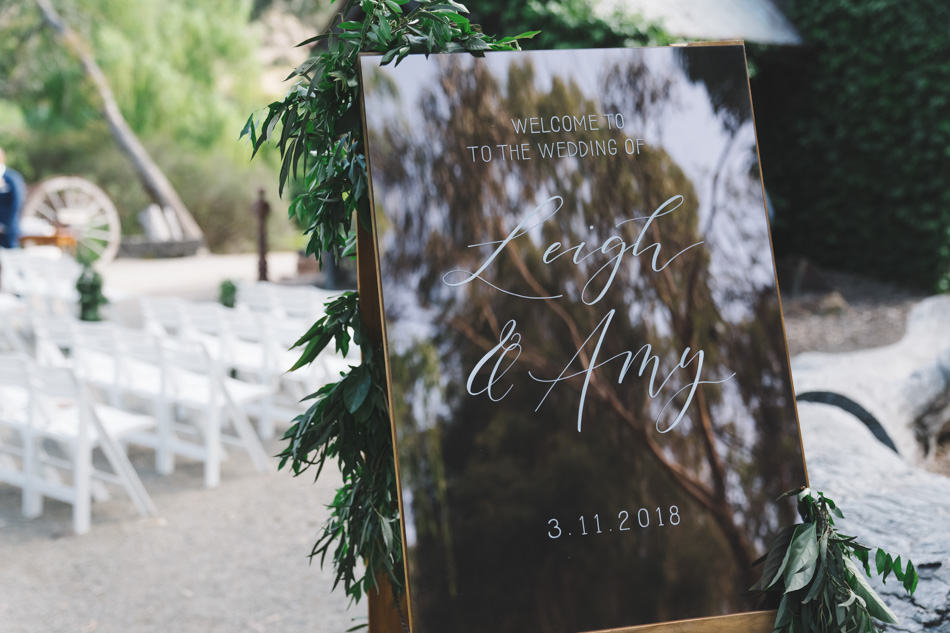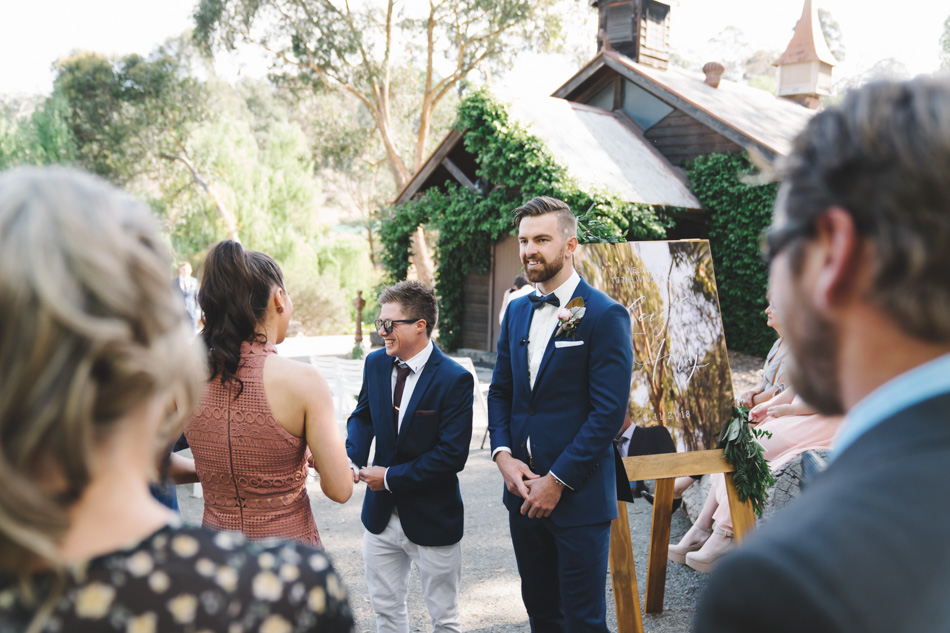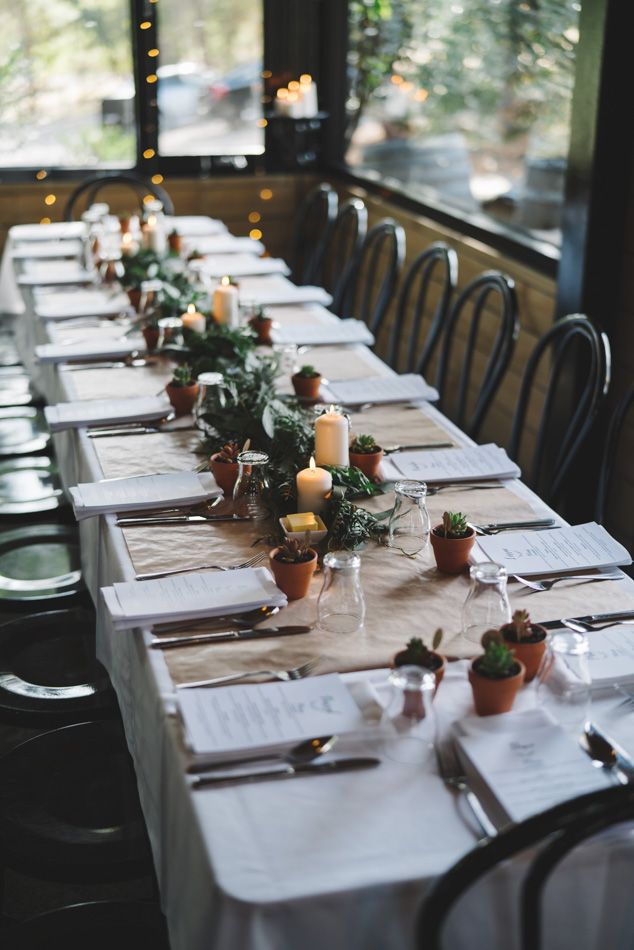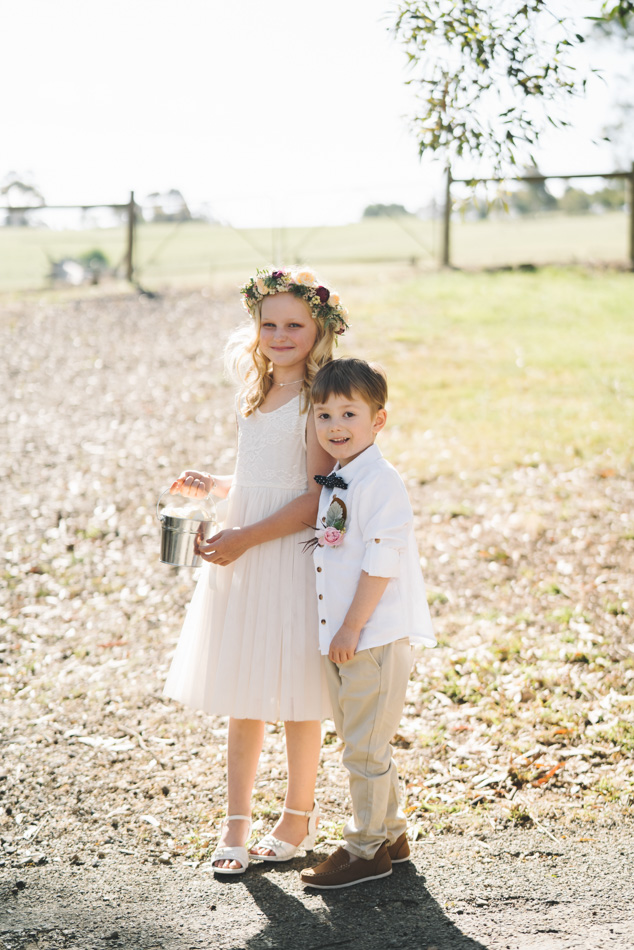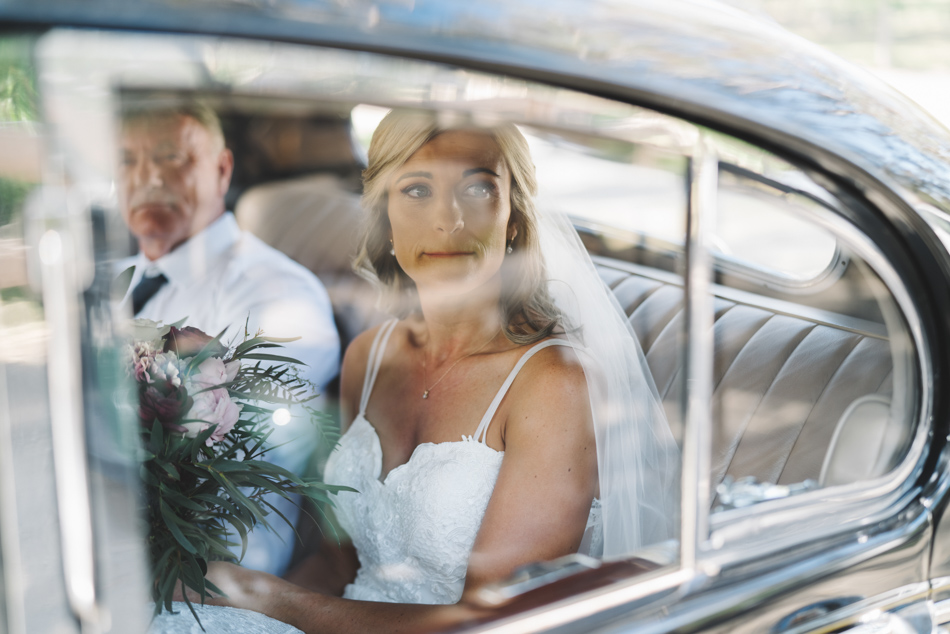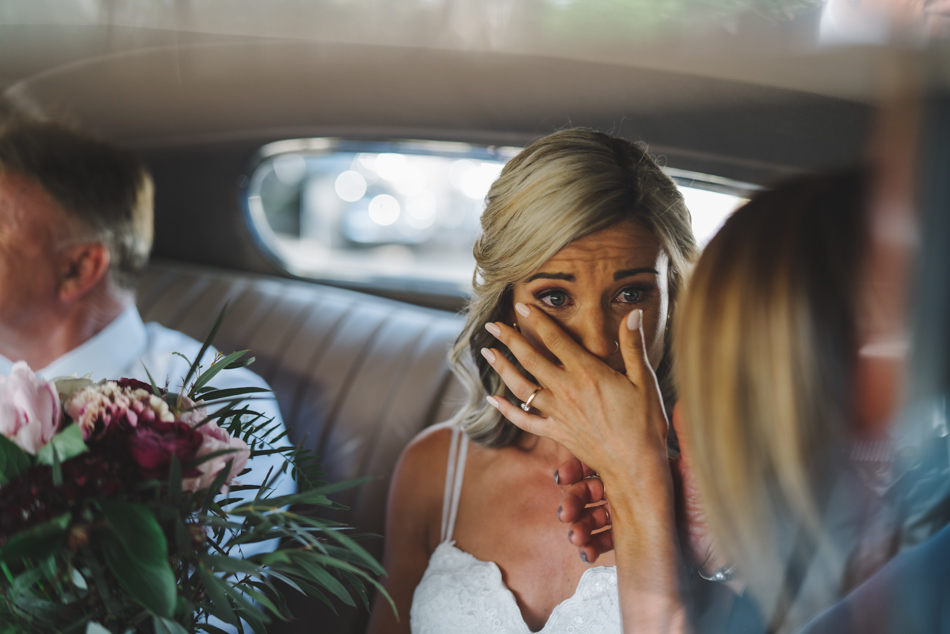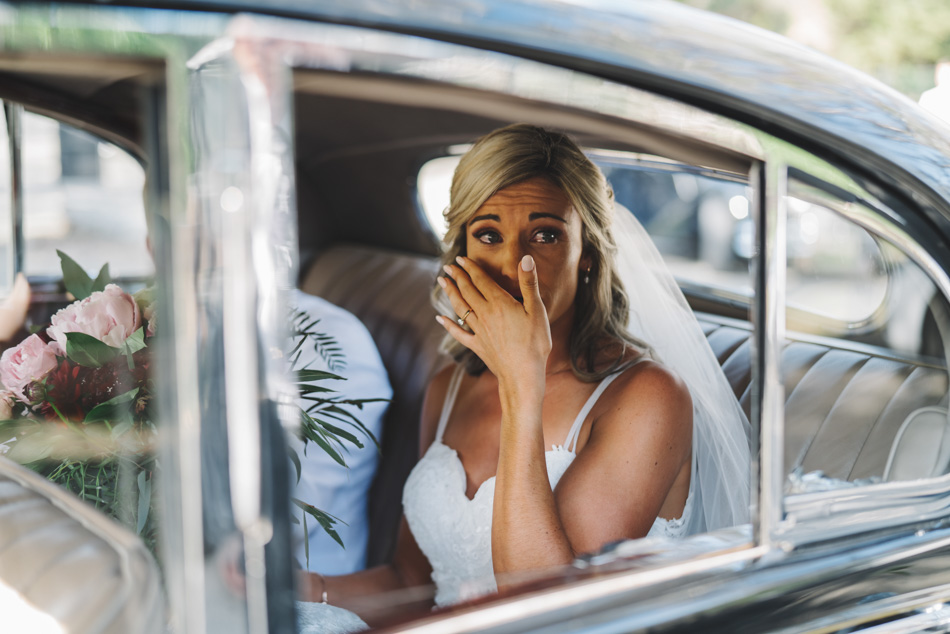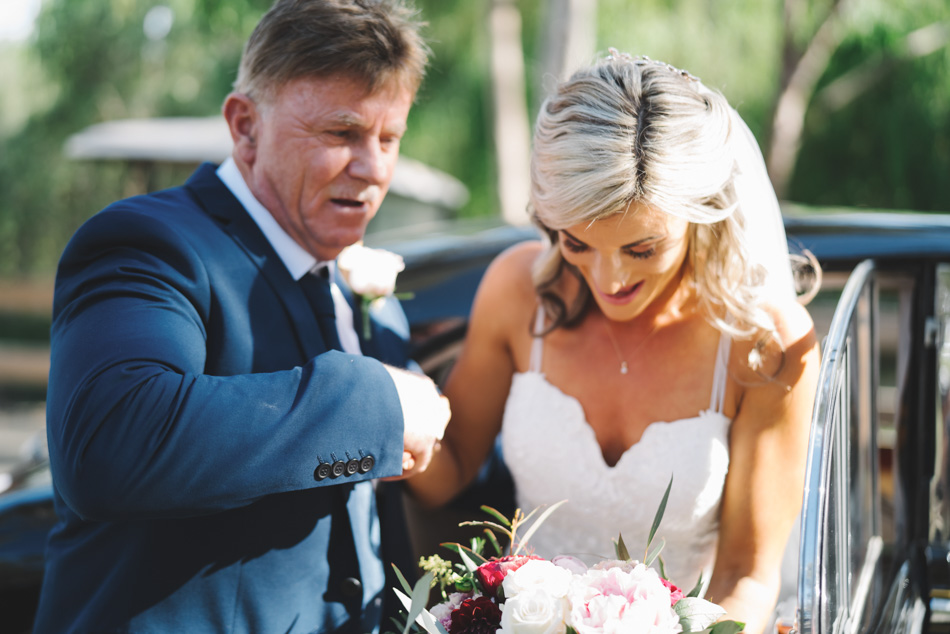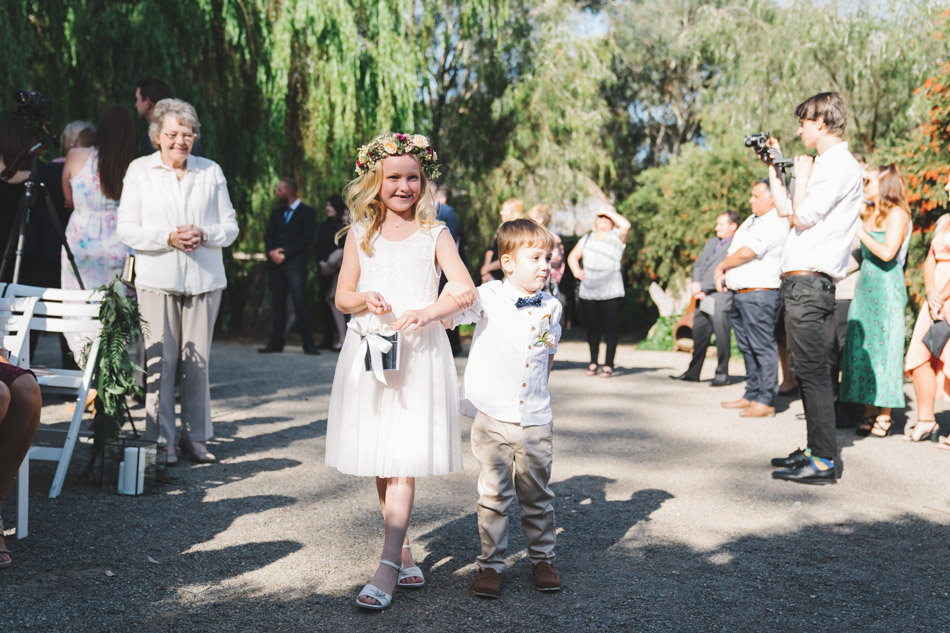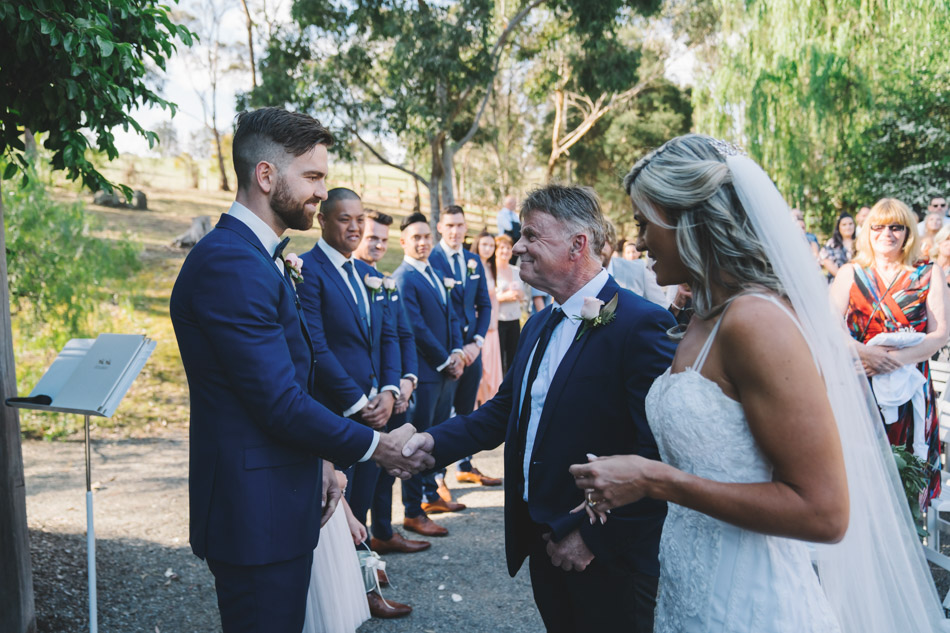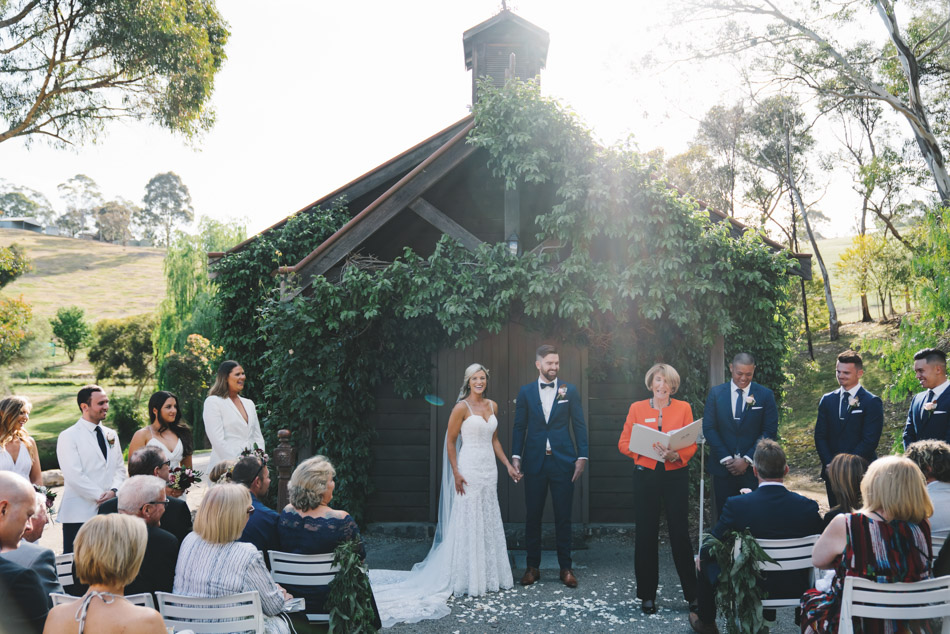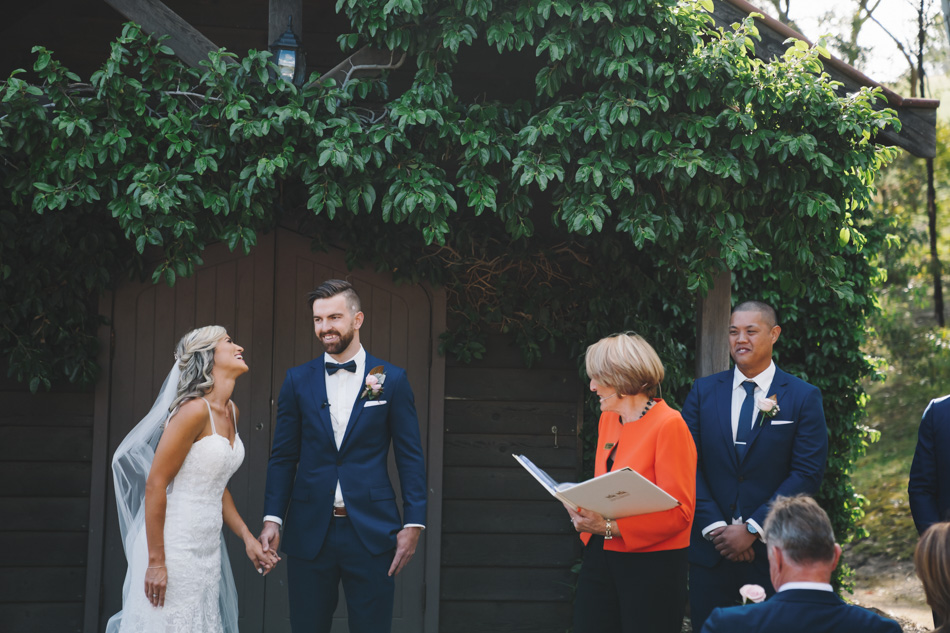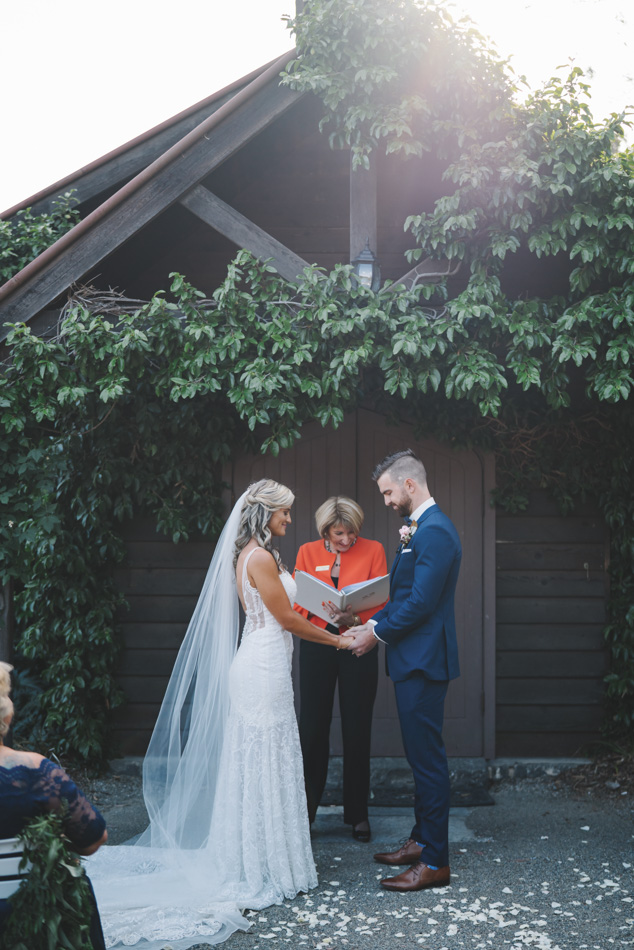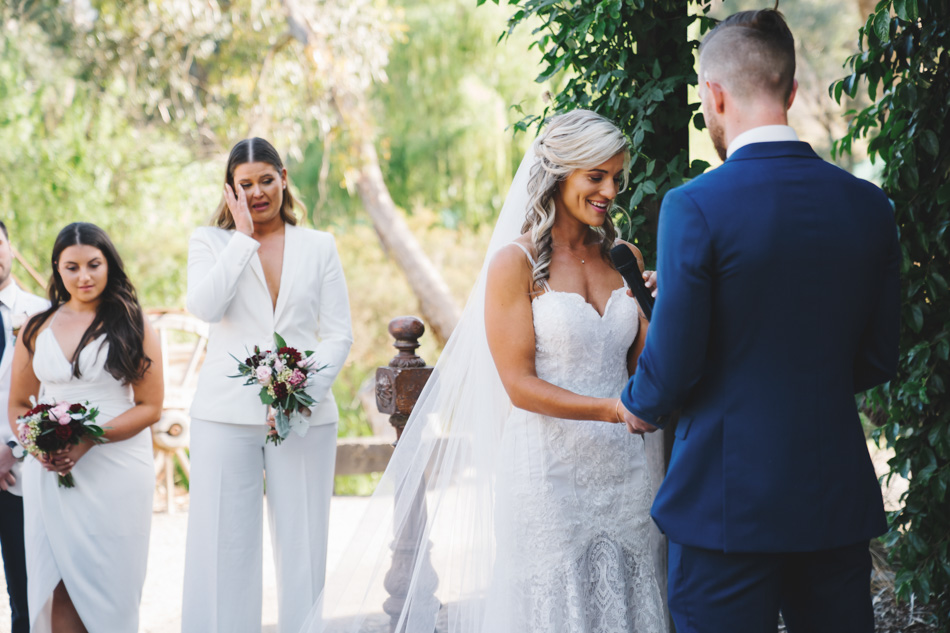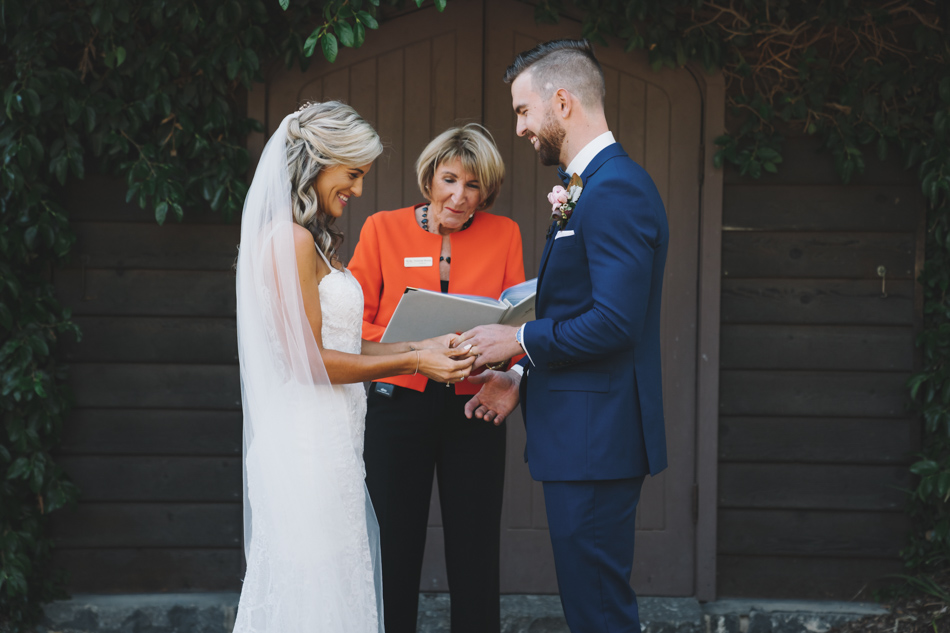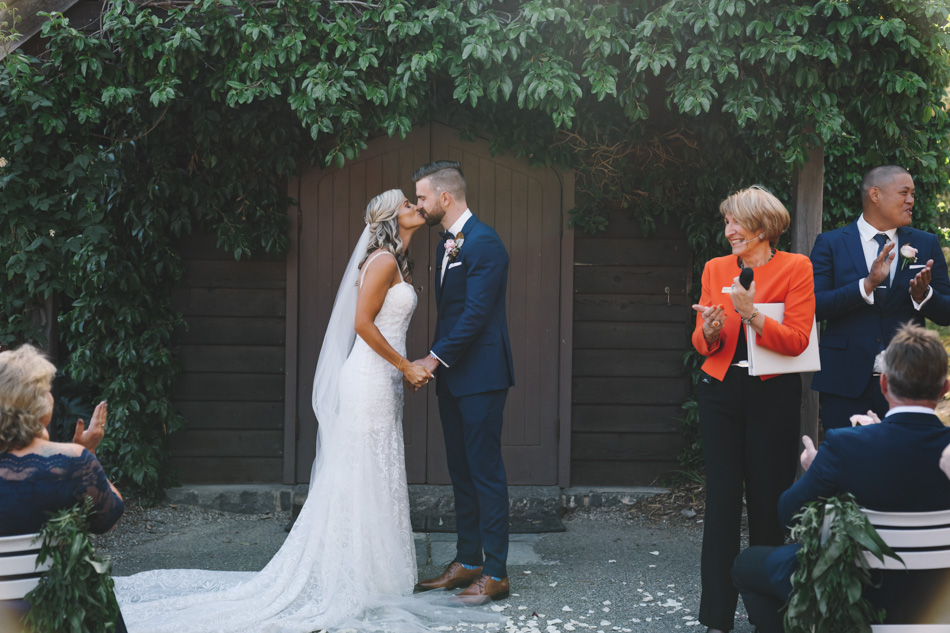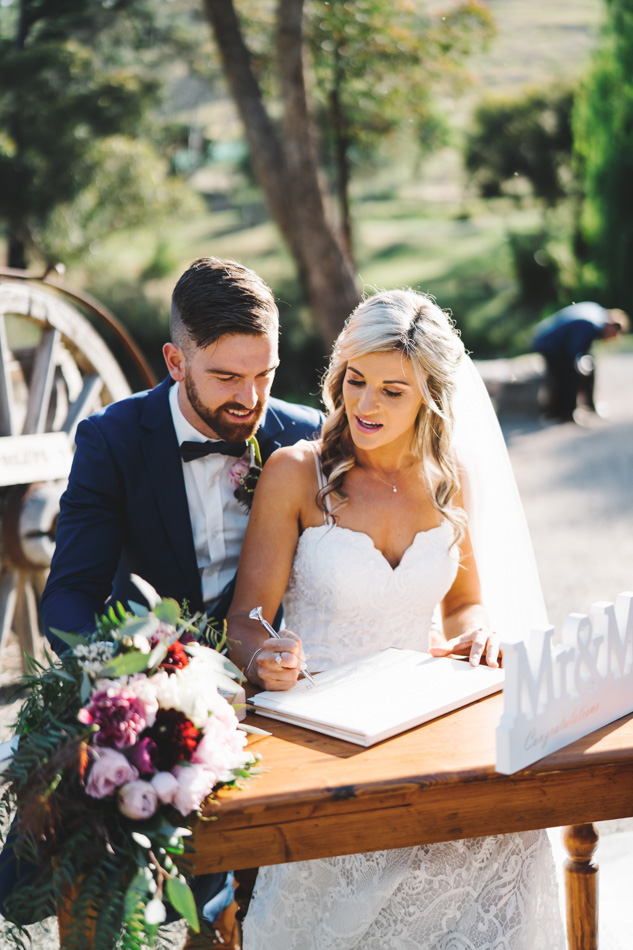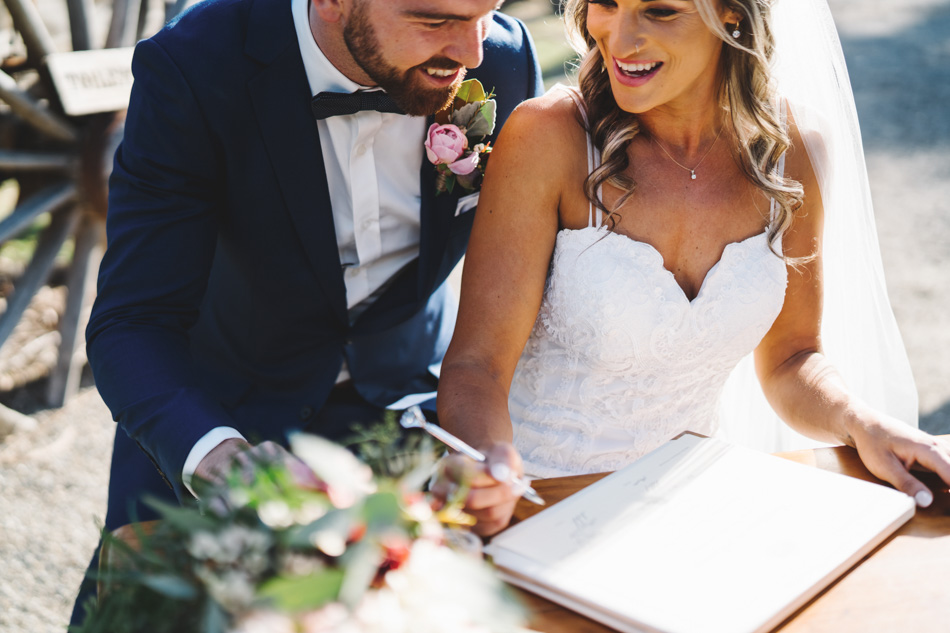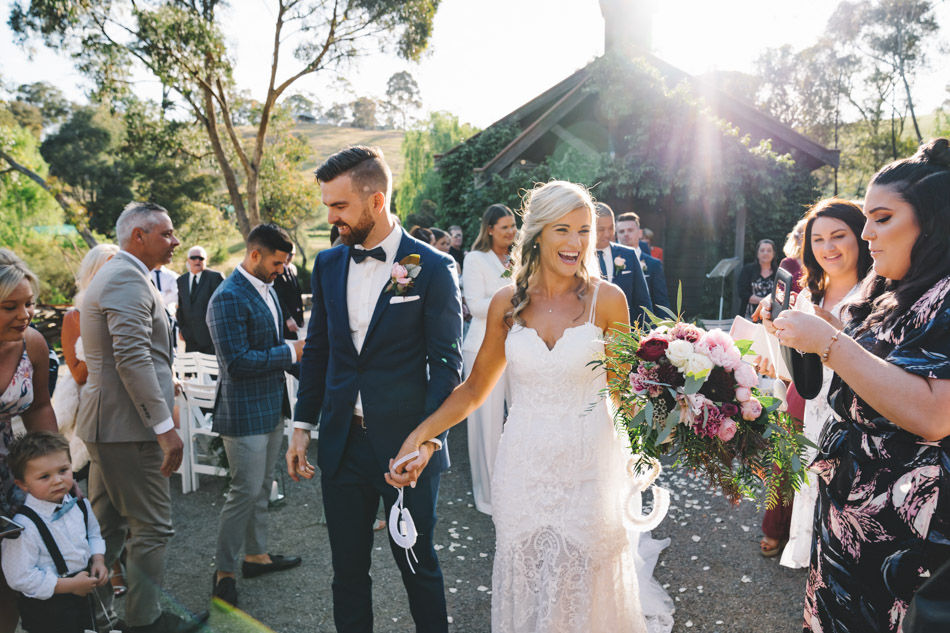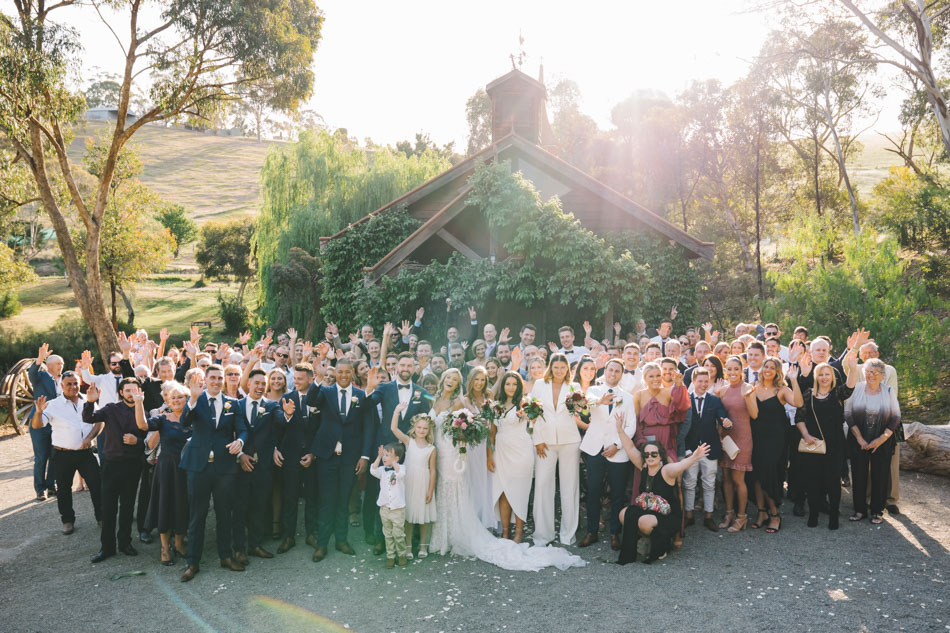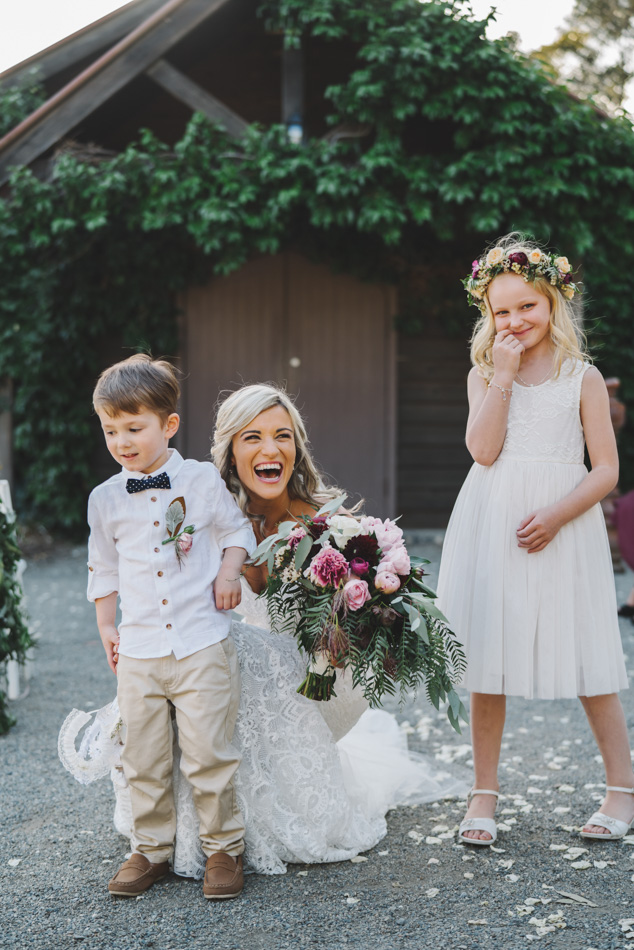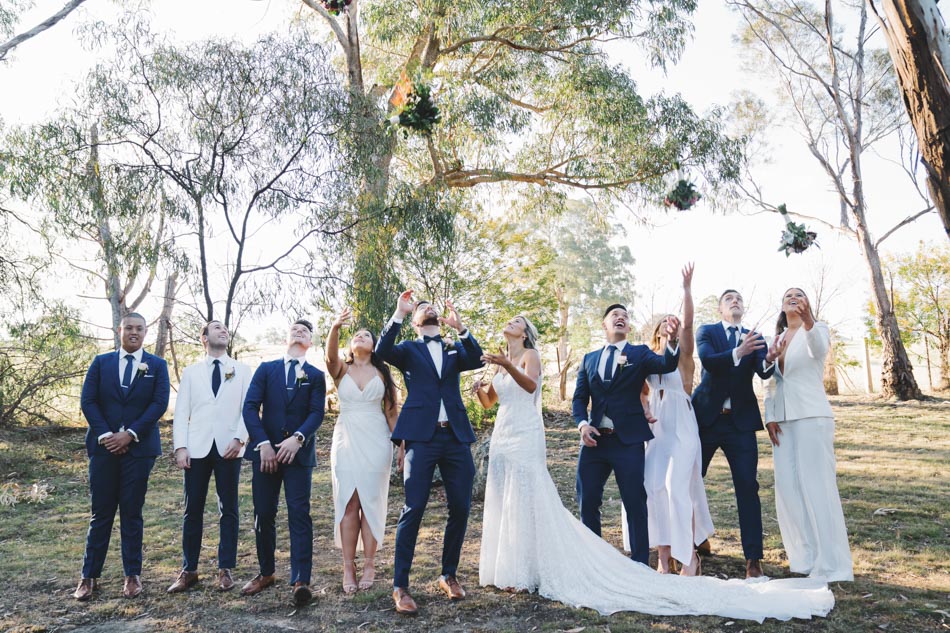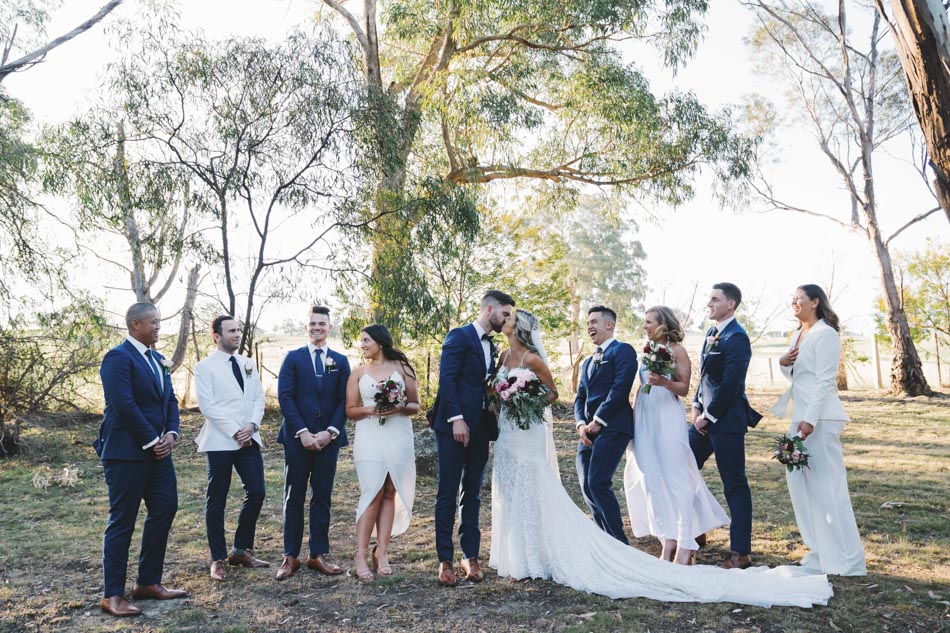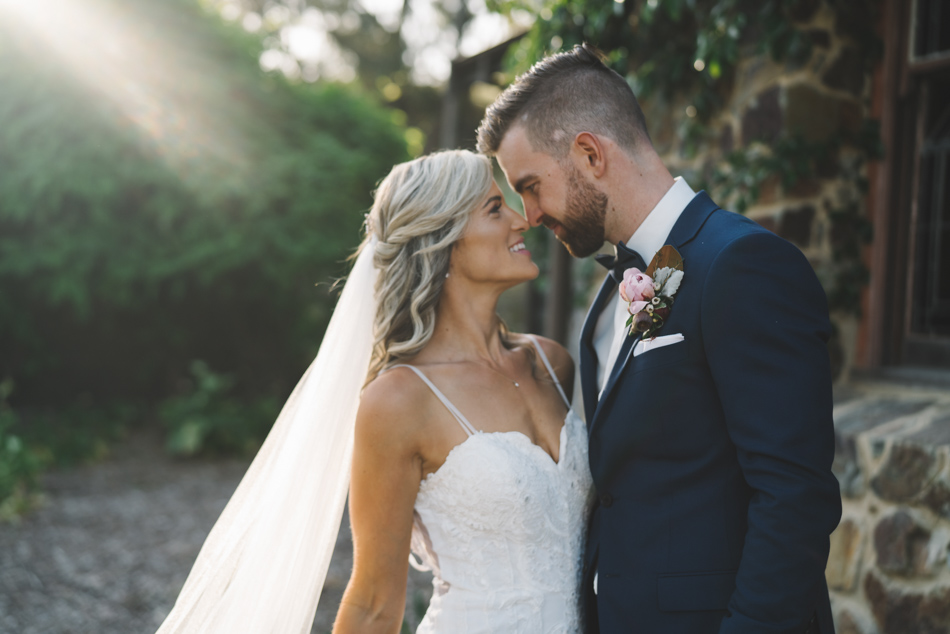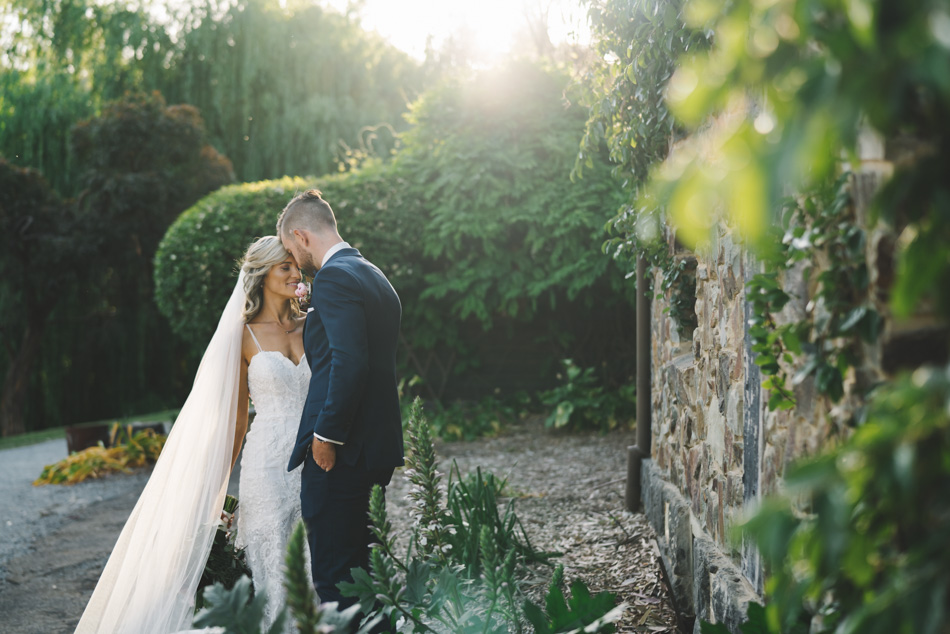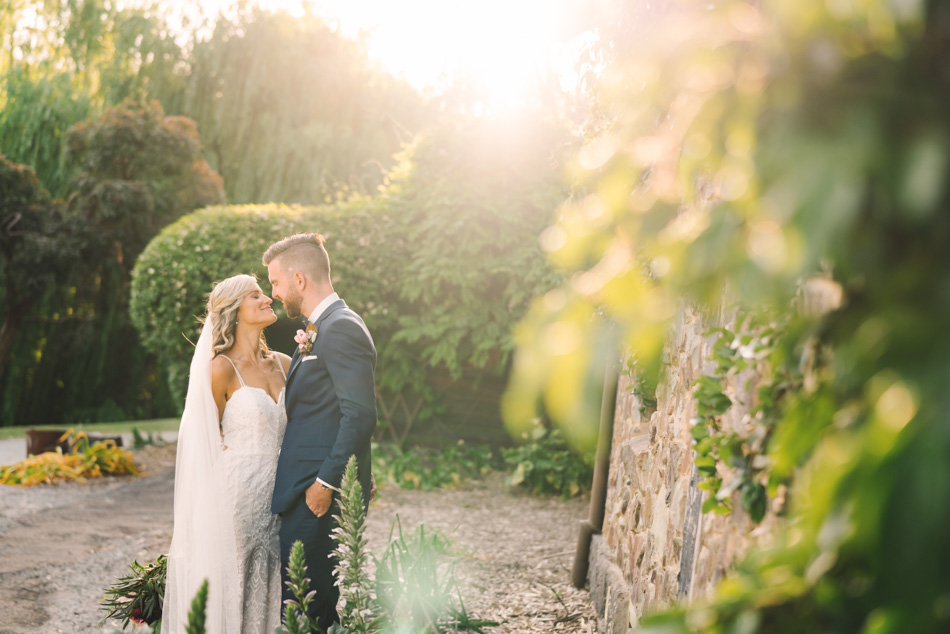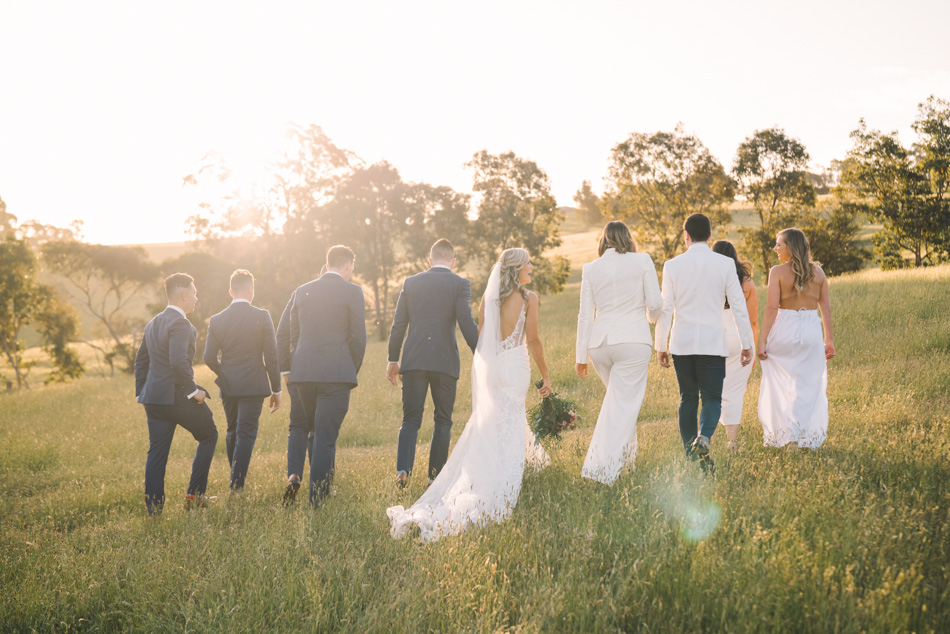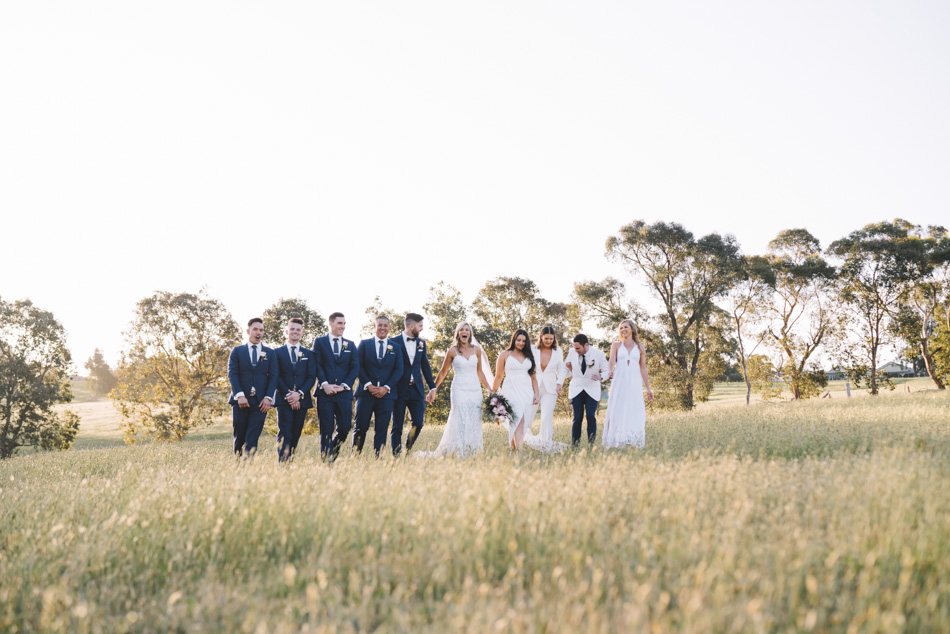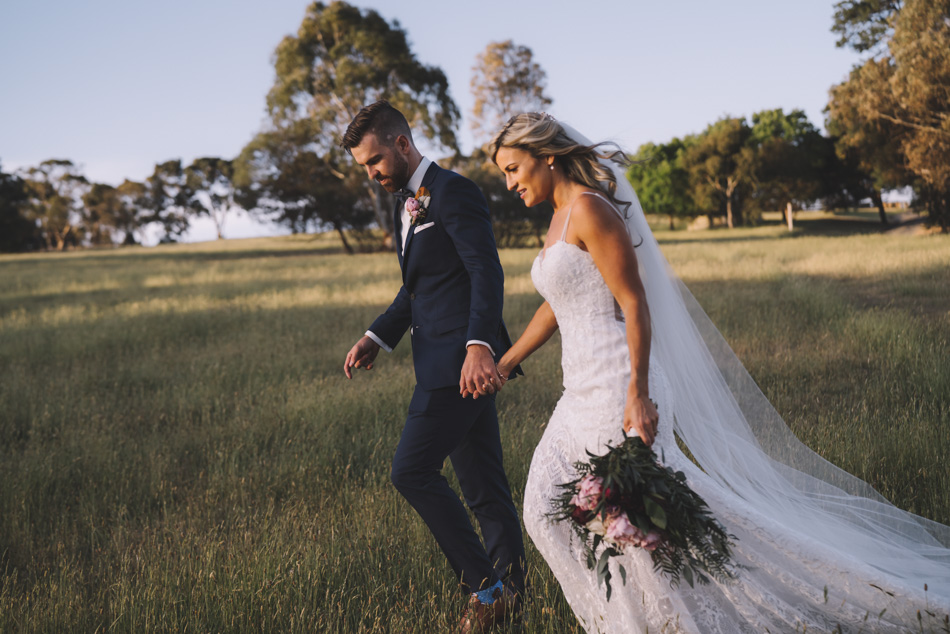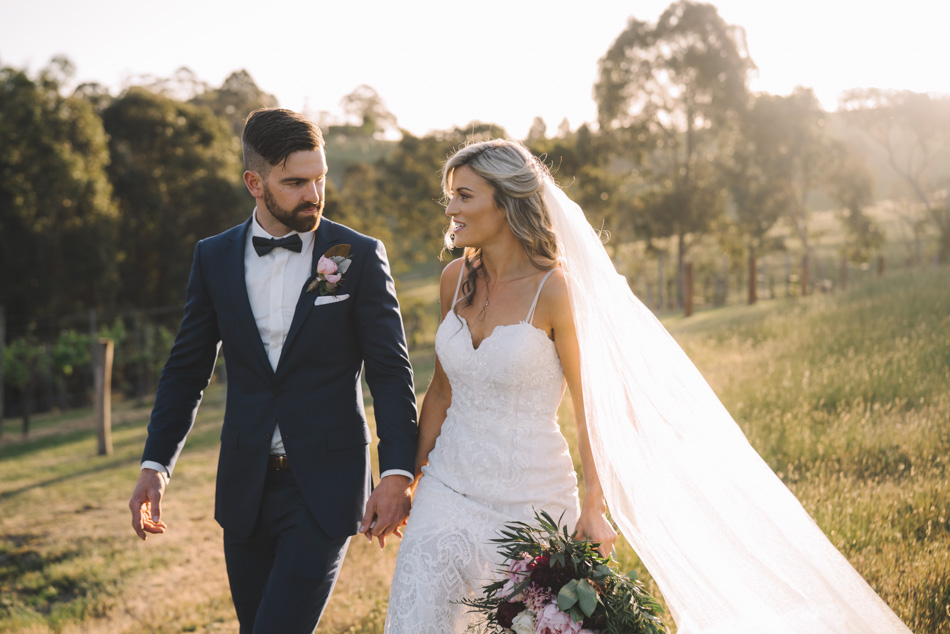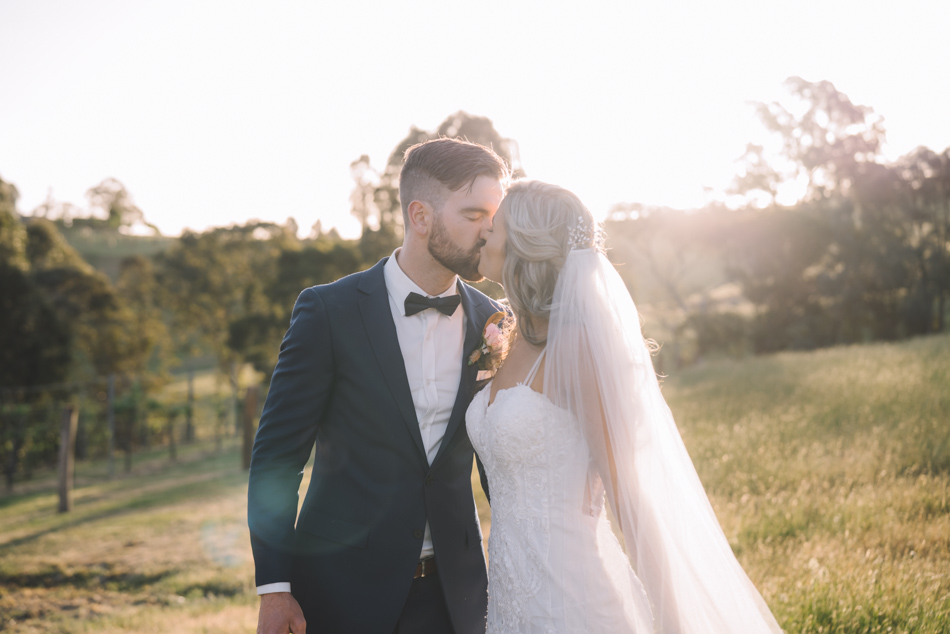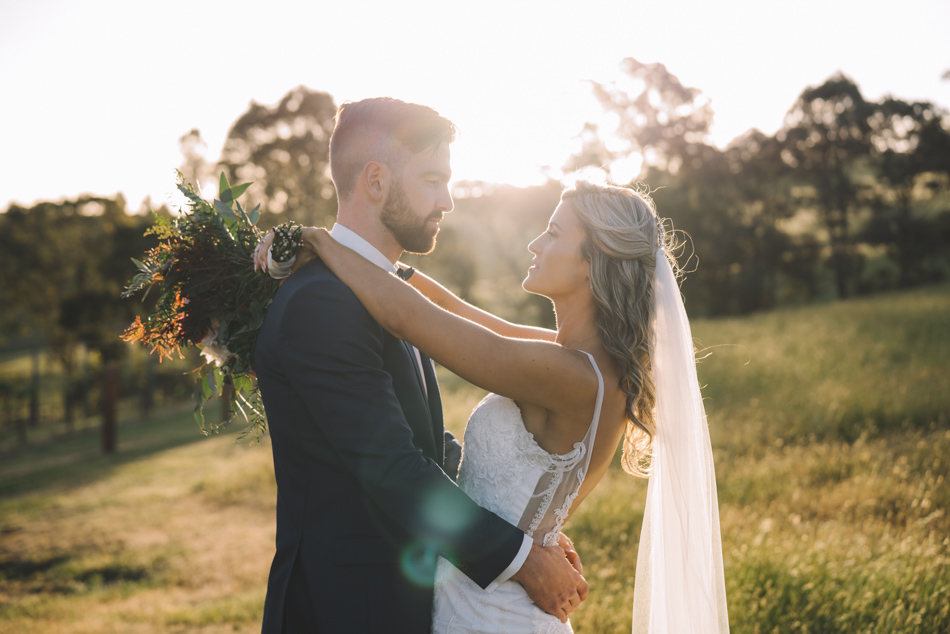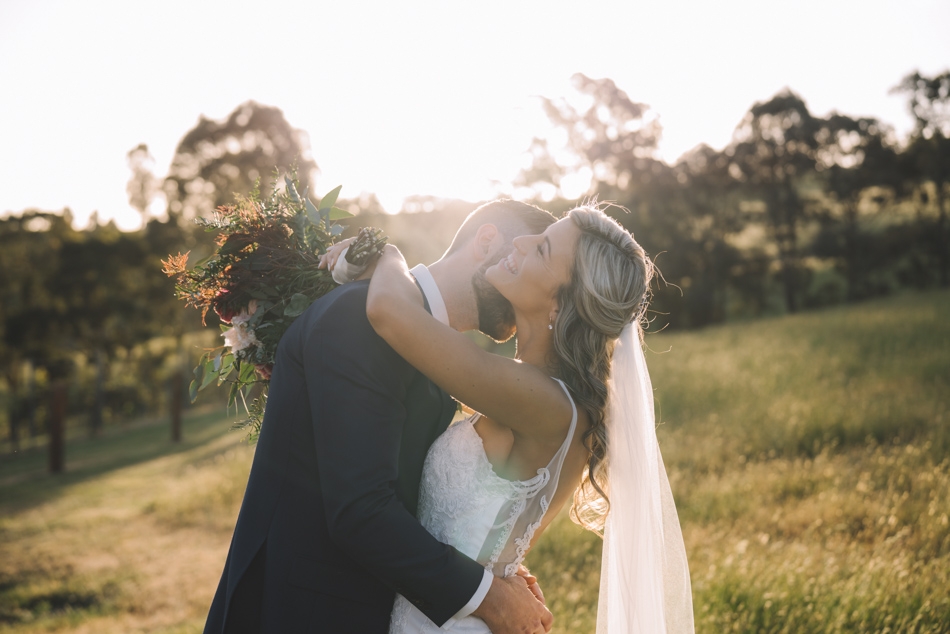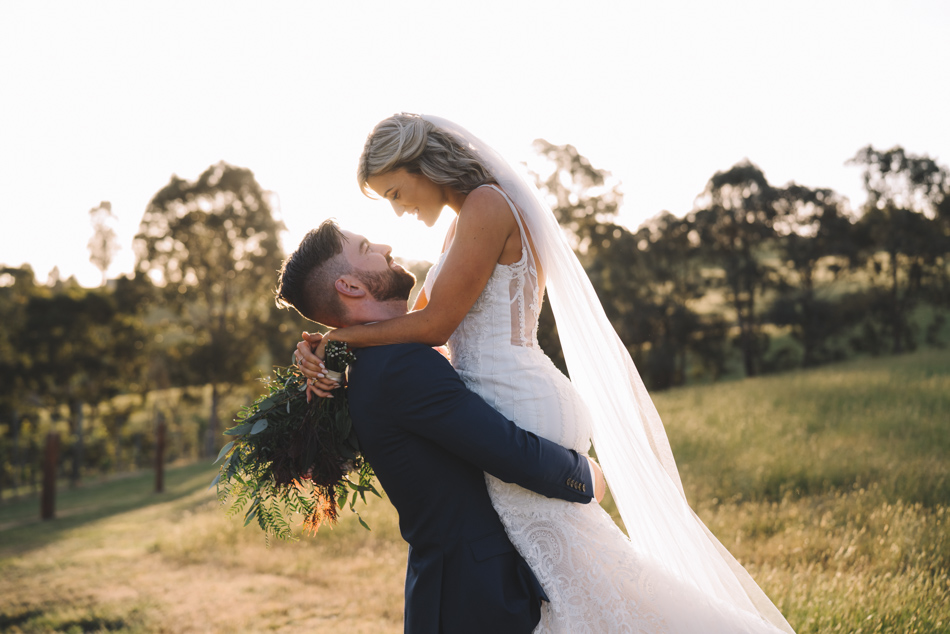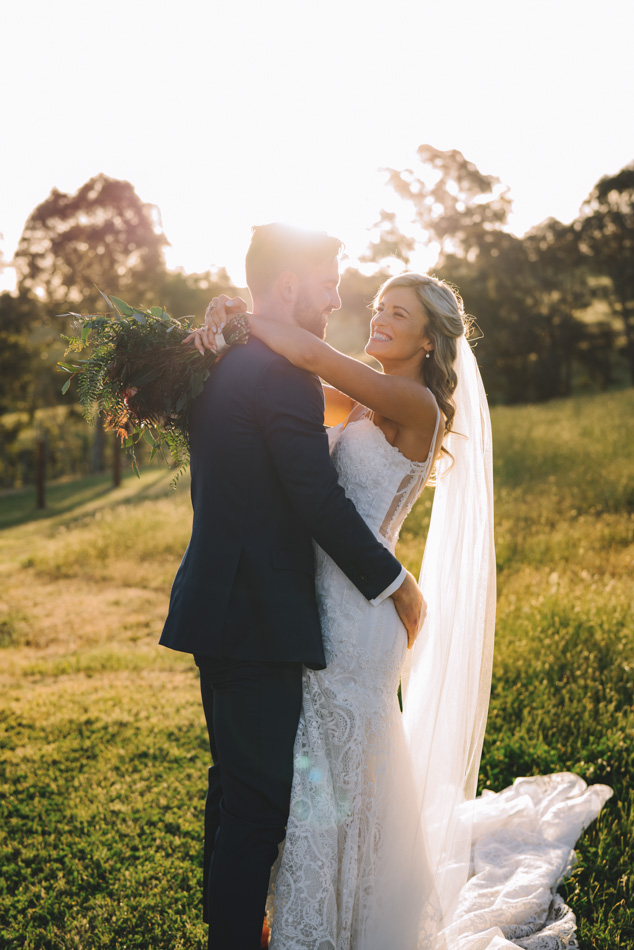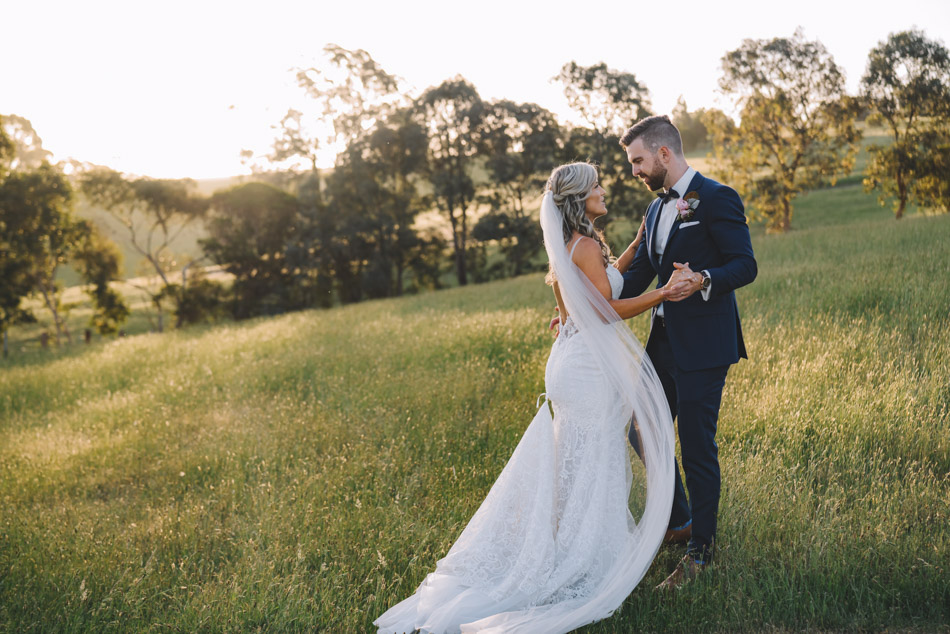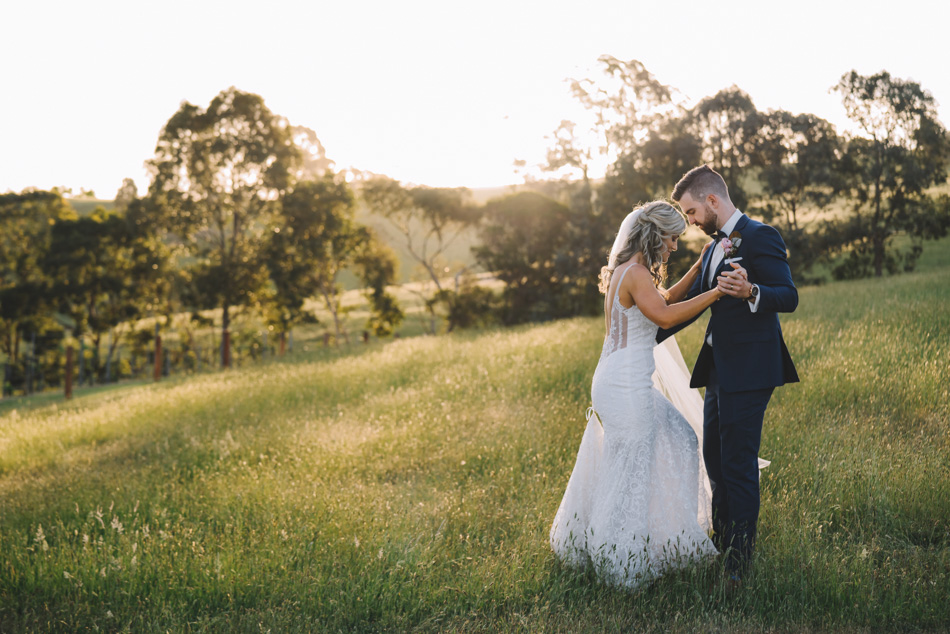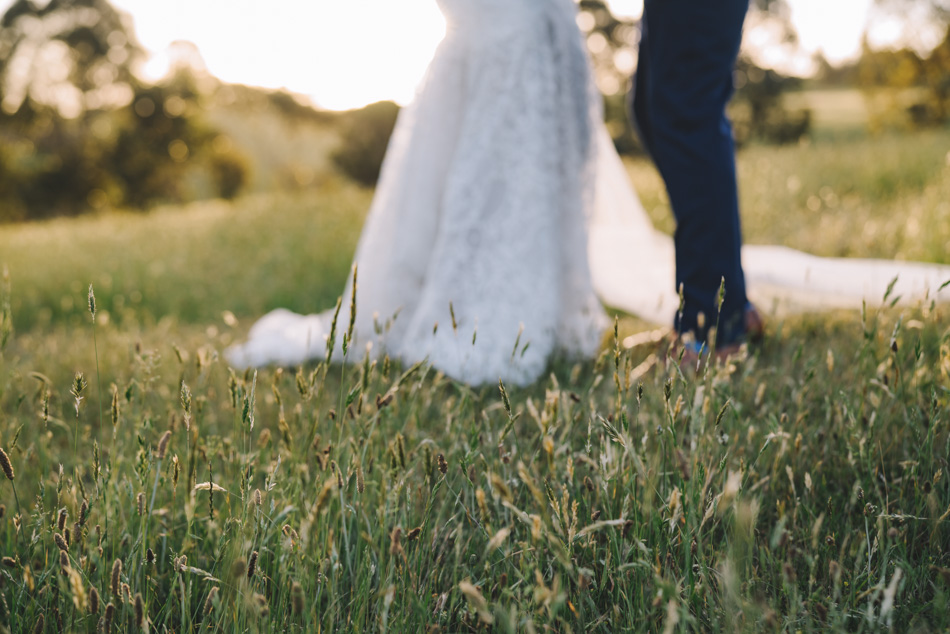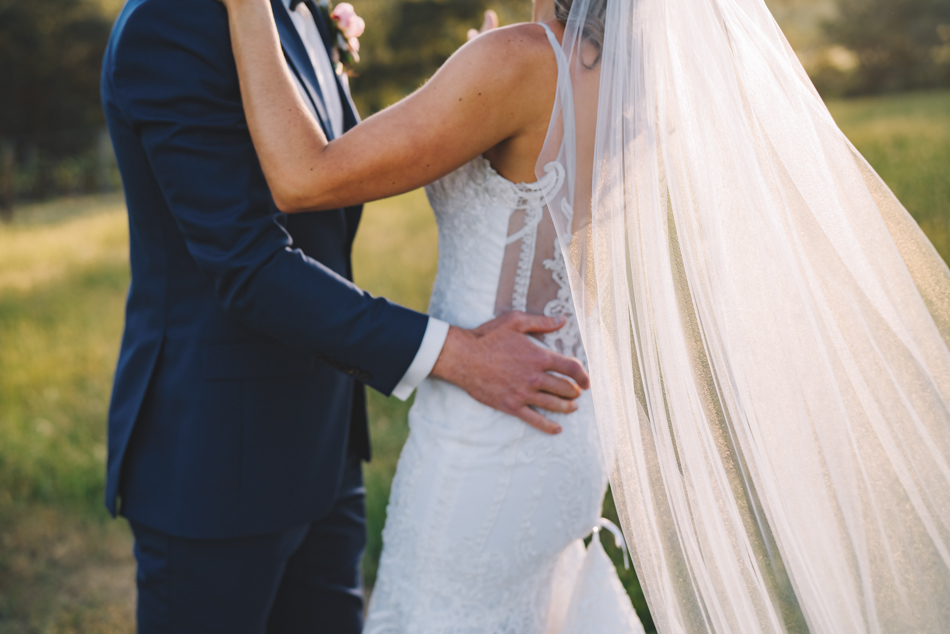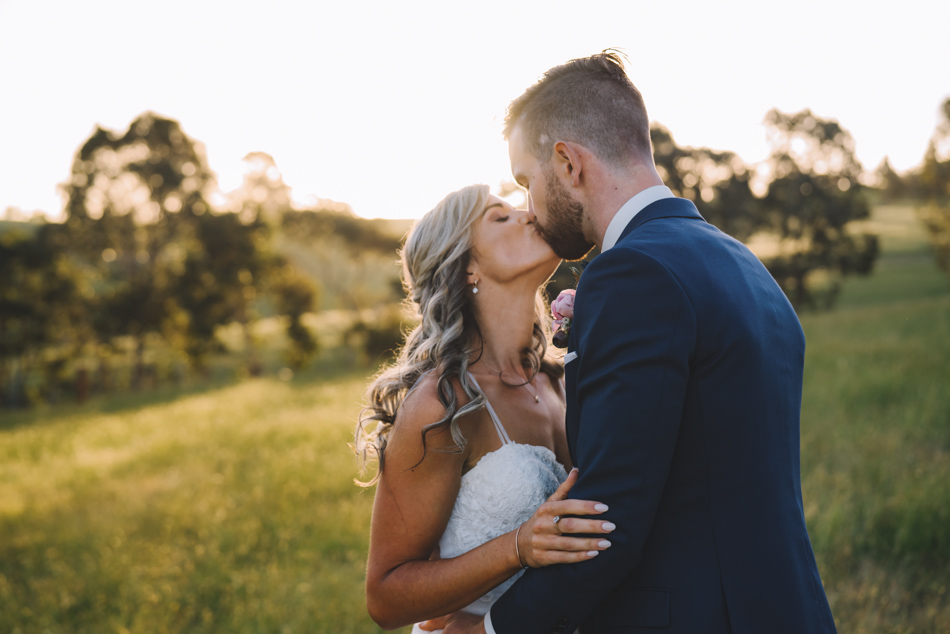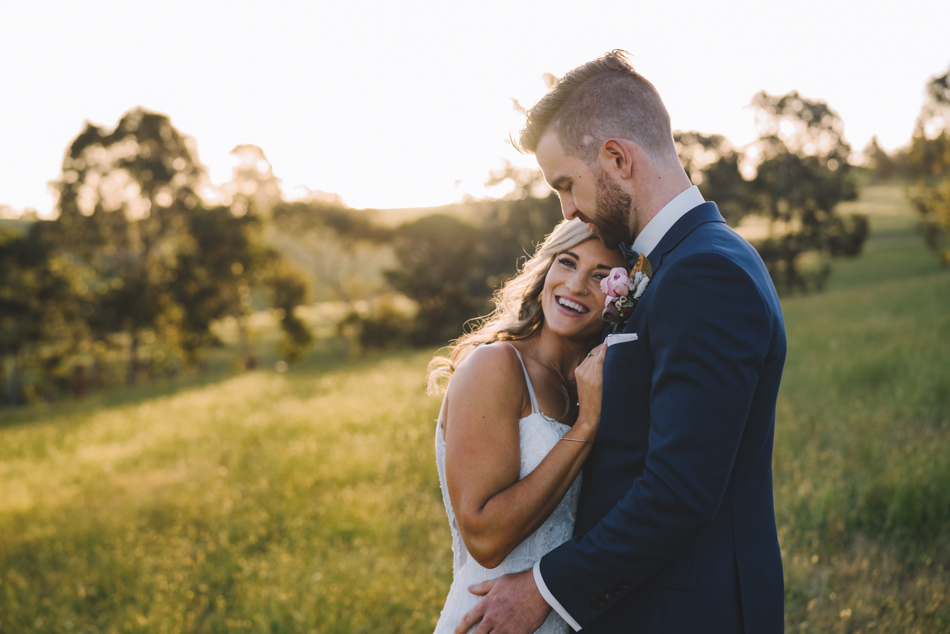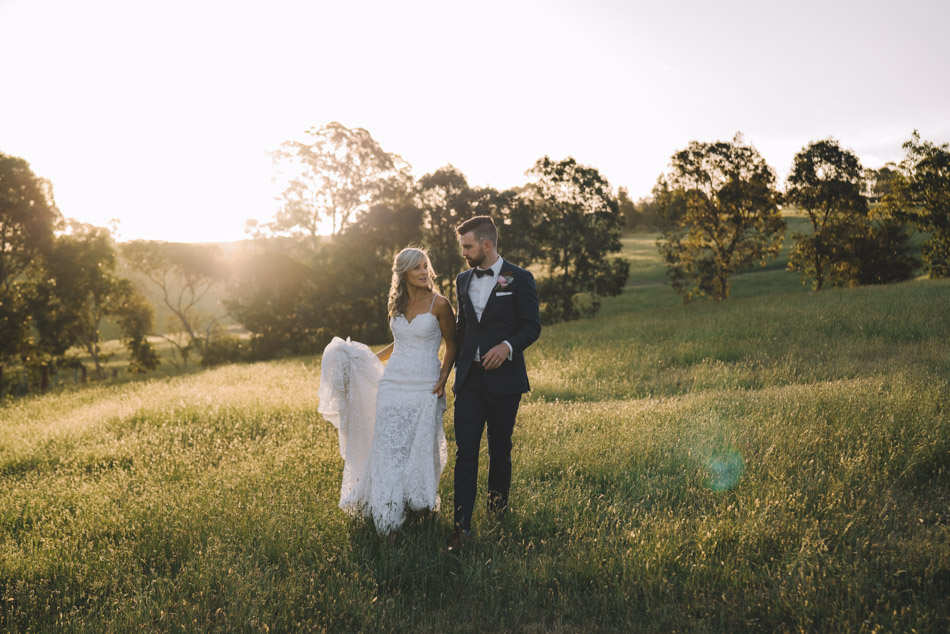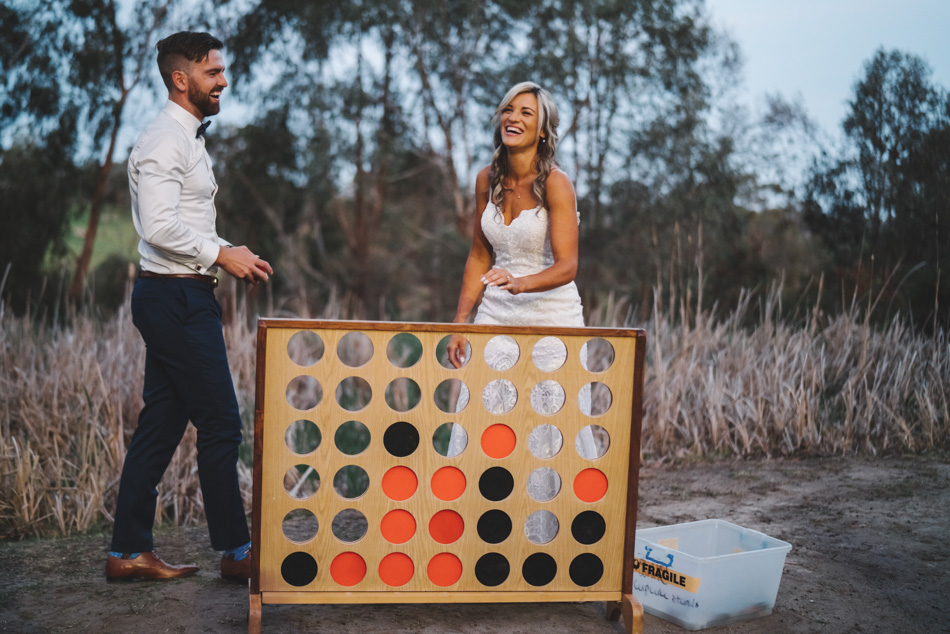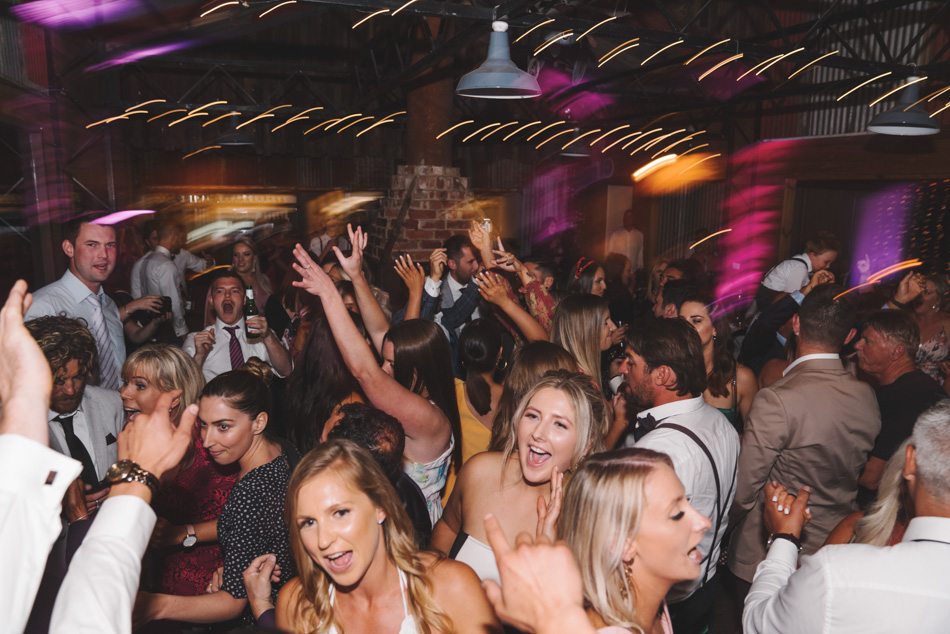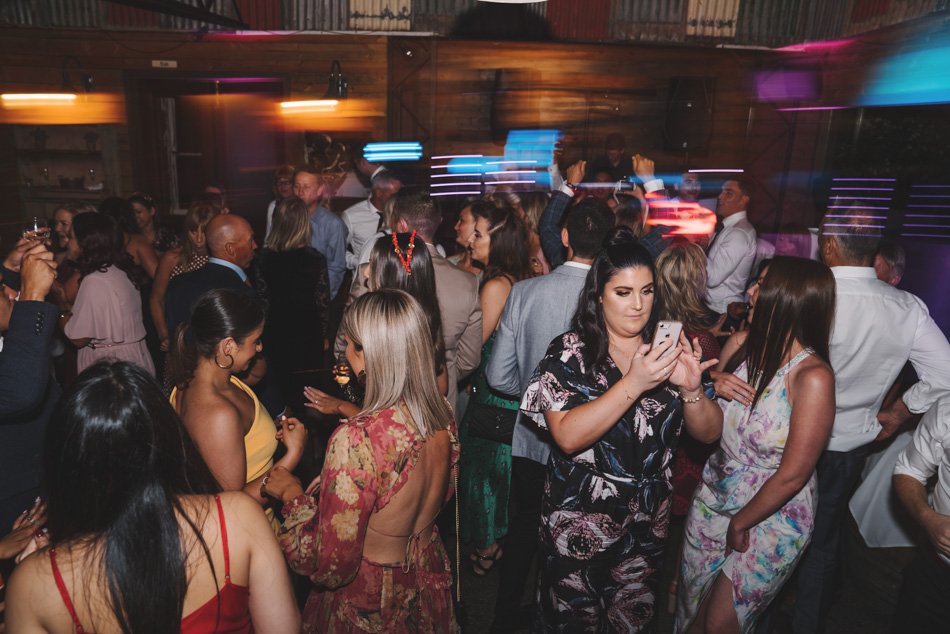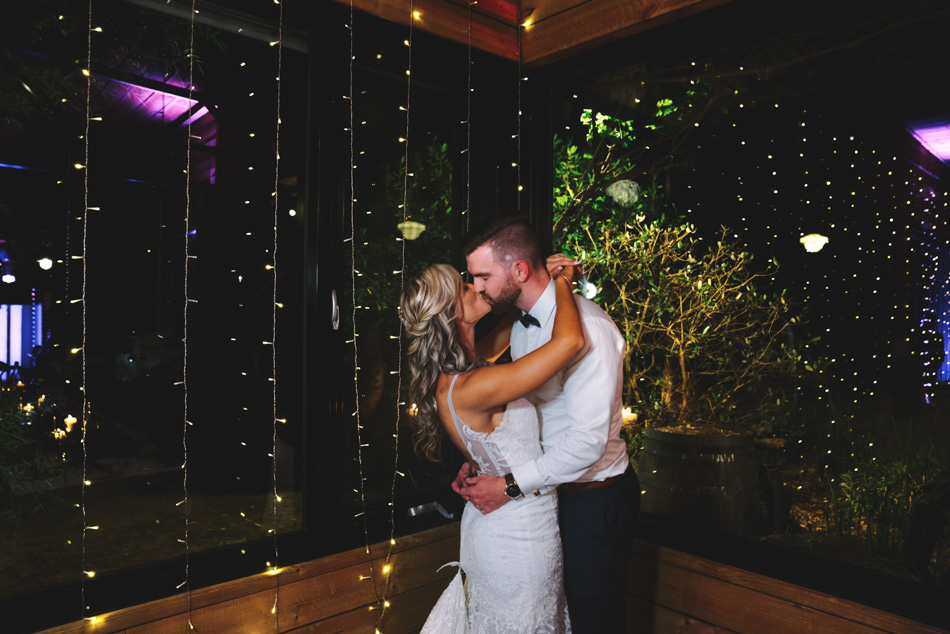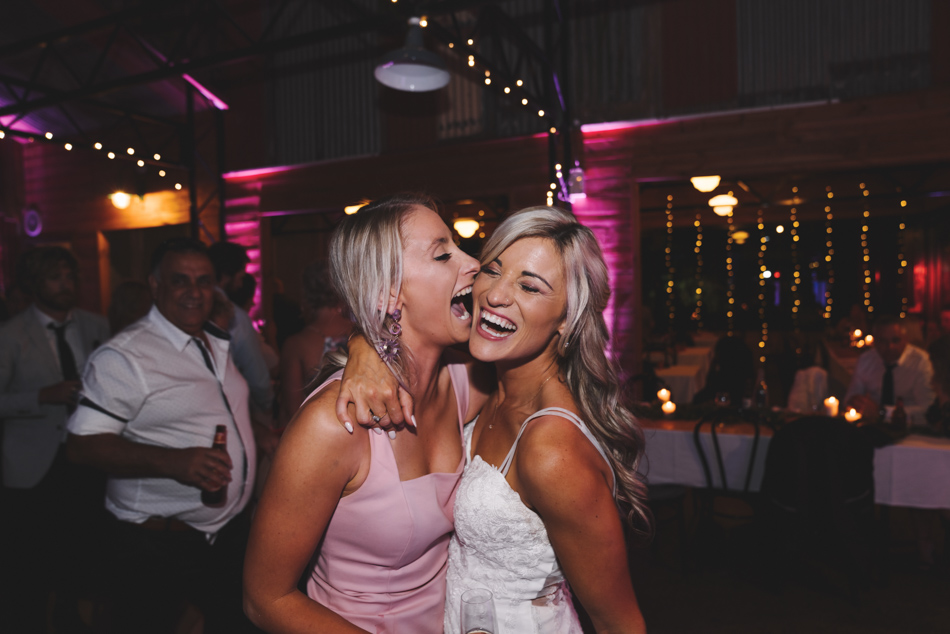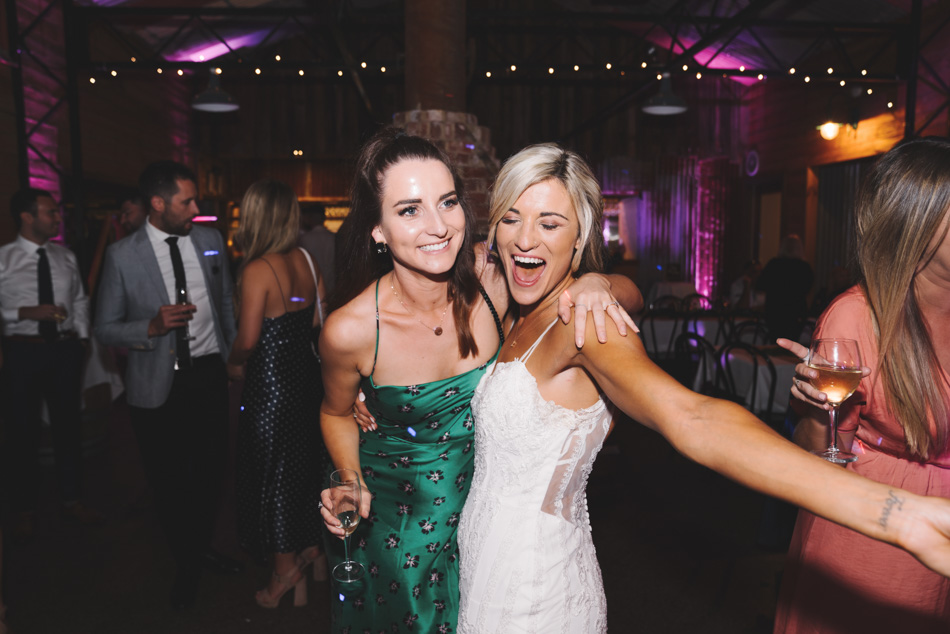 Amy and Leigh's wedding at Inglewood Estate, in Kangaroo Ground, could not have been
captured more perfectly. It was a beautiful, sunny, outdoor ceremony, in which the bride and
groom were photographed, with their entourage of friends and family, amongst the greenery
and bushlands, with the reflection of the sun gorgeously illuminating their features.
In the snapshots in which the newlyweds are gazing lovingly at one another, the individual
elements of each photo combine to draw attention to the bride and groom. Whether it be the
sun shining down on them, the bride's bright white dress contrasting with the surrounding
greenery, or them enjoying a large game of Connect Four on the walking trail, this selection
of photos contrasts the radiance on their faces, and their happy expressions, with the gorgeous
open-air surroundings.
This stylistic decision was carried over to the reception later, where the photos are framed to
illuminate the happy bride partying in the foreground, in contrast to the darker backgrounds,
making it immediately clear who is the centre of attention in this series of photos, with Amy
radiantly glowing amidst the darker background.
It was a fantastic, fun day, and we were pleased to help this couple capture a joyous occasion,
with a series of unique, artistic photos.